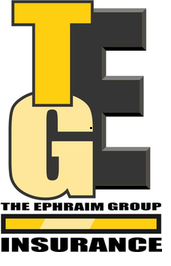 - February 27, 2018 /PressCable/ —
Earlier today, The Ephraim Group, a Lawrenceville Georgia insurance agency, announced the expansion of its new Multi Language Speaking Agents service, which has been in development since January 1, 2018. The main aim is to better serve a growing multi cultural community in metro Atlanta GA and Gwinnett County, …. but it does so, with a difference. By working with agents speaking Spanish, French, Hindi, Portuguese and other languages this offers the opportunity for them to secure auto, life, home, or business insurance in a more comfortable environment.
More Information can be found at : www.theephraimgroup.com
Don Walters, agency President LUTCF, at the Ephraim Group says: " In growing metropolitan cities, it is becoming harder and harder for consumers who dont speak English to be adequately cared for when it comes to securing Auto, Home, or Insurance for their Business. This is a problem because in a growing & diverse multi-cultural city, such as Atlanta, many, many people are under-served, Thus the desire to try something new with this Multi-Language Speaking Agents service."
Welcome and needed change. The Ephraim Group will instead make it easier for business clients and individuals needing auto, home, or business coverage to ask questions in their own language and better understand the answers."If we don't have an agent that speaks their language we will find one." The Ephraim Group chose to make this move because most people prefer to communicate in their native language so this will provide an opportunity to better serve them.
Don Walters also said: " We want to give prospective clients and residents of all nationalities a place where they can freely communicate and ask questions. With the new Multi Language Speaking Agents Service offer, they have a fresh new opportunity to do so. Insurance can be a complex thing, where even an experienced business person can be intimidated. .The goal is to help them to overcome that feeling. Trying something new is always a risk, but with such a need, it's a risk worth taking." So far it has been well received in the community. The recent expansion into serving the Hispanic & Latino community in Gwinnett and surrounding areas is part of that initiative." declared Mr. Walters.
The Ephraim Group has been in the business for over 27 years, being established in 1990. Since Day 1 it has always aimed to "Represent the Insurance companies, but work for the client" .The Ephraim Group has always striven to offer individual and business clients the flexibility necessary to find the policy that is just right for them. Its high rating and hundreds of 5 star reviews confirm it is up to the task.
As a multi-year winner of "Best of Gwinnett" for Insurance Agencies, a sponsored annual event of Gwinnett magazine, The Ephraim Group remains dedicated and committed to the local community.
The new Multi Language Speaking Agents service expanded offering was effective January 1, 2018. . To find out more about the service and The Ephraim Group, it's possible to visit www.theephraimgroup.com
Clients interested in Commercial and Personal; vehicle, home, motorcycle, boat and other types of insurance can contact The Ephraim Group at 678-649-3848 or 770-676-6688. or Visit their office located at 1674 Lawrenceville Suwanee Rd. Lawrenceville, Ga. 30043
Release ID: 305541