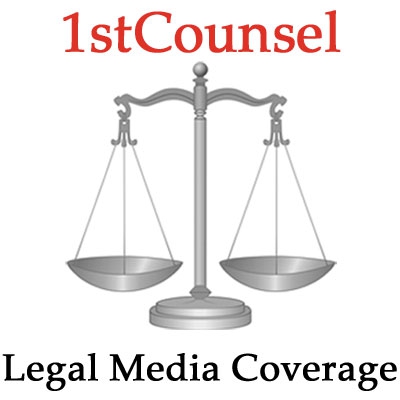 - June 19, 2018 /PressCable/ —
A new site has launched for legal professionals and agencies that serve attorneys to publish marketing content and press releases advertising their news and successes. Called 1st Counsel, it is a one stop shop for law news, legal email, and information relating to important cases.
More information can be found at: http://1stCounsel.com
The 1st Counsel website provides interested parties with all the news, features and information from the legal industry. Stories and articles are broken down into key categories to make them easier to find, including a Legal category, a Commentary category, and a Favorites category.
Visitors to the site will find a wide range of information and stories available, covering topics like constitutional and economic policy problems, discrimination lawsuits, FCC fine dealings and more.
One feature breaks down the New Jersey whistleblowers and asks whether or not they will be more protected with the laws being proposed. It explains that the state of New Jersey's senate is working on a bill already passed by the Assembly, which may protect whistleblowers going forward.
The bill forbids secrecy in some whistleblower lawsuits involving government agencies or public officials. The bill came about because former prosecutor Bennet Barlyn claimed he was fired for complaining about an indictment.
The new site offers law firms, law specialists, attorneys, and marketing experts with a special focus on getting publicity for law firms to gain exposure through content marketing. Attorneys in any law field publish their news, information and articles on the platform.
The 1st Counsel site represents a high quality, engaging infrastructure for developing a law firm's online presence. It allows law firms an easy to use vehicle to showcase their successes, their strategies, and the information they want clients and potential clients to see.
Through working with 1st Counsel, law experts and agencies working with them can get more leads and build a better web presence for their firm.
Full details can be found on the URL above.
Release ID: 361597