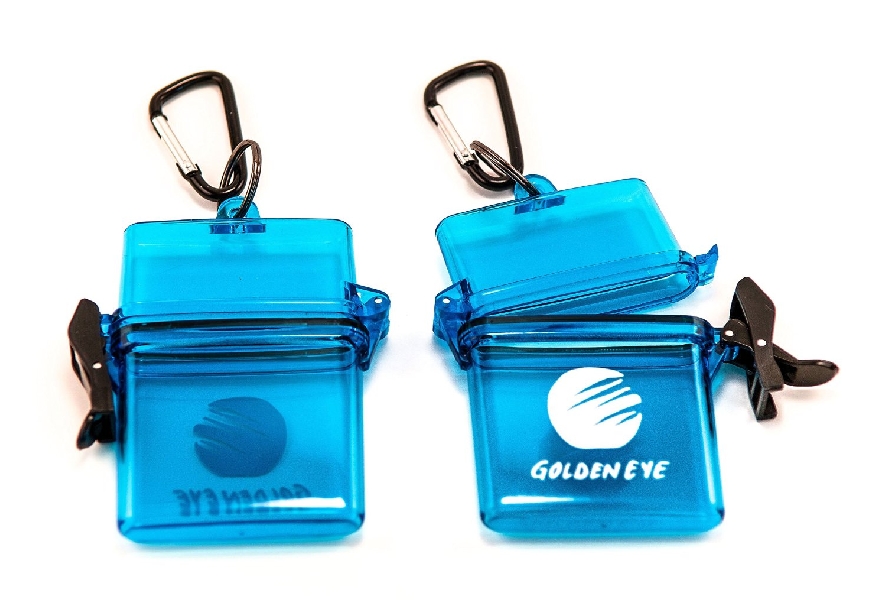 - January 21, 2015 /PressCable/ —
Denver, CO, January 20, 2015  When the voters in Colorado, Washington State and Washington, D.C., went to the polls to legalize the sale of marijuana, there were a number of expected "winners", not the least of which were state coffers, which have seen a steady influx of tax revenues since the changes went into effect. Others who profited from the law changes included growers, sellers and, of course, buyers, who can now legally buy and consume marijuana. 
At least one company, however, has seen an unexpected boost in sales of a product that isn't specifically related to the sale of pot. MJH Innovations, which sells a handy waterproof card holder case, has seen an unexpected spike in sales since marijuana buyers in those states have discovered an alternative use for the handy card safes. 
Though the cases are marketed as a safe way to carry credit cards, loose cash, car keys and other small items, it turns out that they're also the perfect size to hold several hand-rolled joints. The hard plastic ABS cases not only keep the contents dry, but also prevent them from being crushed and mangled. Each case comes with an attached carabiner clip that can be secured to a belt loop, or hung on the zipper pull of a bag or backpack to keep it handy and within reach. 
In addition, each case also has a matching wrist ribbon for easy carrying. The sports cases are water resistant and have an O-ring seal to keep the contents safe and dry, even in a heavy downpour or an accidental dunking while swimming. 
The lightweight cases are engineered to float, so it won't get lost or sink to the bottom of the sea if it's dropped overboard during a canoe or kayak excursion. Unlike many other sport card cases, the waterproof cases are large enough to hold a room key, drivers' license and ID, a credit/debit card and some spare cash, making them perfect for vacation outings when travelers want to avoid carrying a bulky purse or wallet. 
In addition to this unexpected use, the card lockers are also ideal for storing flint and matches on camping trips and hikes, and for securing small items that might get lost in a large backpack or purse. These very affordable priced card lockers are available for purchase online in both single and double packs via Amazon Prime, with free two-day shipping for Amazon Prime members. 
Release ID: 72458