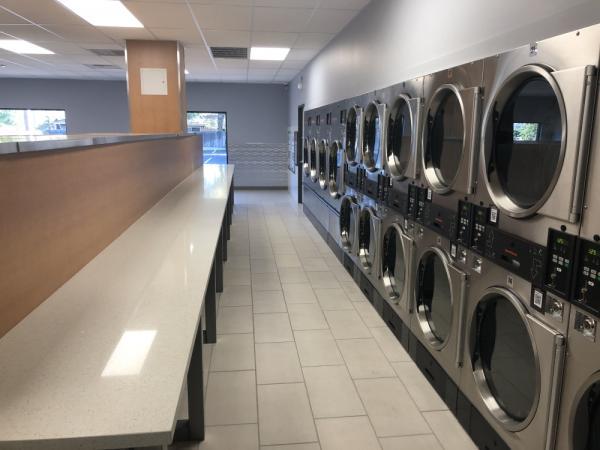 - February 25, 2020 /PressCable/ —
Pickup and delivery laundry service now available at MegaWash Sparks, Reno
Reno, Nevada USA
Michael Nemetz, owner of the MegaWash Reno, Sparks, recently announced that the Reno laundry service would provide a pickup and delivery service for the convenience of their customers. The new service available online at Reno Laundry Service and over the telephone, allows customers to state when and where their laundry can be picked up.
Nemetz stated "we are delighted to offer customers in Reno our new pickup and delivery service. We know how busy people are these days and we strongly believe that this new service will be very popular. After a busy day the last thing people want to do is spend hours washing their clothes".
He went on to say "all the customer has to do is go to our website and tell us a convenient day and time to pick up their clothes for washing. We will send one of our representatives to their home to collect their clothes on the day and time specified and then return them to the customer professionally washed and folded".
New customers to the laundry pickup service in Reno will be entitled to 20% discount on their first order. They do not have to use a coupon to receive the discount as it is applied automatically. The Reno laundry service will provide laundry bags at no cost and will return the professionally washed and folded clothes to the client as quickly as 24 hours after pickup.
Initial Take Up Encouraging
The Reno Megawash Laundromat has seen an encouraging take up for their pickup and delivery service. Michael Nemetz said "the initial take up of our pickup and delivery service has been very encouraging. It is not surprising as most people are just too busy to spend their time at the laundromat, but still want their clothes professionally washed".
"We have invested in our new pickup and delivery service in Reno because our research showed us that it was what the people in the area wanted" said Nemetz. "We are confident that customers will be delighted with the quality of the service and find it very convenient. Those customers that have used the service have already told us how good they thought it was".
About Reno MegaWash Laundromat
The Reno MegaWash Laundromat provides a professional wash and fold laundry service. They have invested in the latest high technology washing and drying machines to ensure that their customers experience the highest quality washing and drying for their clothes.
They employ fully trained professionals that can advise customers on all aspects of safe washing practices for their garments. The Reno MegaWash Laundromat now provides a pickup and delivery service where they will collect clothes from customers at a time that suits them and return them after they have been professionally washed, dried and folded. They also provide a wash and fold service, where you pickup and delivery your clothing to their location.
Release ID: 88947848