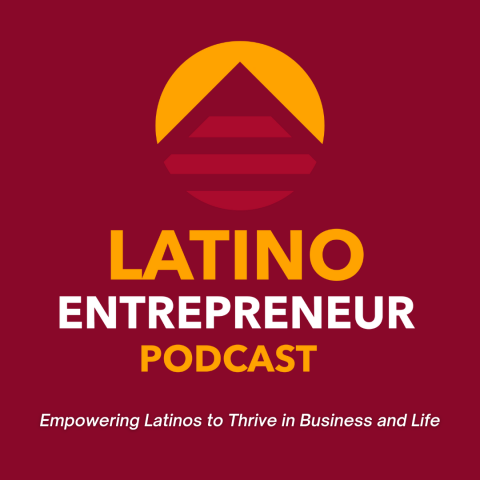 - November 16, 2021 /PressCable/ —
As part of his ongoing work with coaches, professional speakers, and authors, Anthony Treas has begun to help the Latino community start and operate successful businesses. By launching a podcast for Latino entrepreneurs, he hopes to help Latinos unite together in supporting one another in achieving success by sharing our stories and experiences through entrepreneurship.
More details can be found at
https://latinoentrepreneurpodcast.com
The newly launched podcast covers relevant business topics that include personal stories, strategies, and lessons that apply to any entrepreneurial venture in any niche.
According to Anthony, being an entrepreneur can be a difficult journey that contains many lessons and opportunities for personal and professional growth. The podcast features Latino entrepreneurs who share their stories and the lessons they have learned along their journey. Guests include award-winning author Don Daniel Ortiz, four-time Olympian and author Ruben Gonzalez, and many more.
The podcast covers several topics including leadership, economics, business growth, social media, and more in a way that makes the core concept easy to understand.
On the Latino Entrepreneur Podcast Instagram channel, Anthony offers a variety of general information on new episodes, updates, live shows, and upcoming events. The Latino Entrepreneur Podcast is available on major podcast platforms, including iTunes and Spotify, and provides episodes in English and Spanish.
Visitors to the Latino Entrepreneur Podcast website can download an Instagram guide on how Latinos can connect with their ideal followers and grow their business on the platform. The guide also covers growing automated email lists, phone contacts, and building a controllable business asset.
The latest announcement is in line with Anthony's dedication to providing high-quality resources for Latino entrepreneurs to excel in business and life.
"Being an entrepreneur can be an incredible journey, but it can also be a difficult one. We want to be successful in whatever we do, whether it is creating a better life, taking more time off, or simply doing something we enjoy." said Anthony Treas. "We can all benefit from one another's experiences. We do not have to face the journey alone. We thrive together."
More information on the podcasts can be found at
https://latinoentrepreneurpodcast.com
Release ID: 89053352