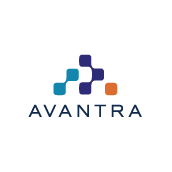 - November 3, 2020 /PressCable/ —
A recent study that has been released by Avantra, who partnered with a research team over at ASUG reveals that on average organisations are spending twice as much time on their current strategies (67%) and not nearly enough time on the future (33%). Channel Eye – an online blog that targets industry professionals with the latest reviews, industry moves, news, product information and interviews – published information about the study and you can read more by following the link at the bottom of this article.
The study also revealed other pressing matters to discuss, such as that where the number of self-identified innovators (organisations that spend more of their time innovating that executing) is only 13 percent whereas the number of self-identified executor organisations is at a staggering 67 percent. The study also showed that 74 percent of respondents rate their organisations IT operations department as somewhat, or extremely willing to adopt new technologies.
John Appleby, Chief Executive Officer at Avantra had this to say about the study: "At one point, implementing SAP was the definition of innovation and digital transformation; however the cost of keeping these systems running has become a major cost for many organisations. The findings from this report show that it is imperative that companies use automation to drive down the cost of running enterprise software so they can become more agile, innovative and deliver business value."
The SAP landscape, over the last few years, has become increasingly complex making it a major factor when it comes to organisations spending more time trying to 'keep the lights on' rather than innovating and driving business transformation.
A collaboration with ASUG, Avantra hosted a webinar offering market research insights into SAP industry innovation and developments by 2021. Click here for more detail and to view.
For more information about the study, refer to the following link: https://channeleye.co.uk/planning-future-sap-strategies-falling-behind/
Release ID: 88984064