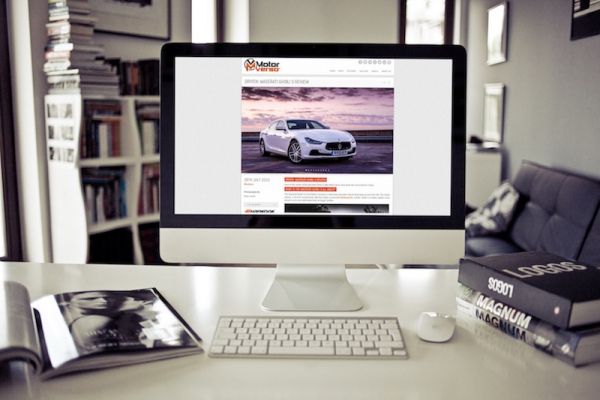 - November 26, 2015 /PressCable/ —
Motor Verso was named in the 'Top 100 Most Influential Automotive Blogs of 2015'. NFC Performance carried out an independent review of motoring websites, which were judged based on the quality of their content, the size of their audience and the ability to influence the market.
Motor Verso is known for covering the latest car news and reviews, they also create some fantastic bespoke photography. They have tested out cars from all segments of the automotive market, some of the most popular content includes reviews about luxury and performance cars such as Rolls-Royce, McLaren, Maserati and Bentley.
Paul Hadley, editor of Motor Verso, was pleased about being acknowledged for having influence in the motoring world; "we are very happy to be ranked in the Top 100 Most Influential Automotive Blogs of 2015. We have some exciting plans for the website to continue its growth year on year".
Ross Jukes is the automotive photographer behind the camera for the cars featured on Motor Verso and has created some remarkable car photography. Within two years Ross Jukes has gone from shooting secondhand motors to getting brand new cars delivered straight from the manufacturer to shoot on a regular basis.
The high tech world we live in needs more motoring websites like Motor Verso; taking a fresh approach to motoring journalism and focusing on graphical content just as much as the written word. If you are interested in taking a look at some of the latest motoring news and reviews, be sure to check out the website.
Click here to visit Motor Verso www.motorverso.com
About Motor Verso: Motor Verso started in 2013 as a small blog, taking advantage of open source technologies such as WordPress to run their business online. Over two years they have grown their audience of car enthusiasts by providing interesting and useful content that is enjoyable to read and pleasing on the eye. The Motor Verso team has put a huge amount of effort into getting the website off the ground and take great pride in the fact that people all around the world view their content.
Release ID: 97603