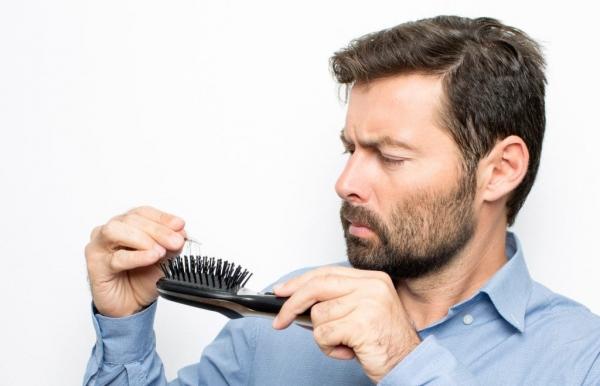 - August 15, 2019 /PressCable/ —
Laser Wellness Clinic provider of laser wellness programs and services in Richmond Hill, Markham, Toronto and Woodbridge Ontario today announced the launch of a new AAPE Stem Cell Hair Loss therapy. AAPE (Adipose-derived stem cells Proteins Extracts) is a mixture of refined growth factors extracted from human adipose to promote hair growth and scalp health using outstanding ingredients approved by US FDA and CFDA.
Discovering that your hair is thinning can cause panic, anxiety and sometimes sleepless nights. For centuries, men and women have been searching for a hair loss cure and baldness remedies from exotic hair oils, hair vitamins, prescription drugs, wigs, hair transplants and to laser treatments.
AAPE has been proven to help solve hair loss and hair thinning problems. With over 500,000 satisfied AAPE customers to its credit around the world, AAPE is a well-established treatment for hair loss. In Canada, it is growing in popularity as people start getting great results from it. AAPE hair care serum, provides a totally non-invasive, extremely effective hair regeneration therapy.
The AAPE procedure is safe, non-invasive, and pain free. AAPE does not require any blood to be taken from patients like PRP (platelet-rich plasma). There is no anesthetic required for the treatment.
As part of its customer loyalty program and the launching announcement of new hair loss treatment, Laser wellness clinic is currently offering a $400 discount on AAPE Hair Loss Therapy program. Hair Loss patients in Toronto, Richmond Hill, Markham, Woodbridge and surrounding areas looking for an effective hair growth treatment can schedule an appointment on company's website here:
With the introduction of new AAPE Treatment, Laser Wellness Clinic patients in The Greater Toronto Area are now able to receive wide range of cost-effective state-of-the-art wellness programs and services – including Weight Loss, Laser Quit Smoking, Laser Allergy Treatment and Laser Teeth Whitening.
"PRP VS AAPE FOR HAIR LOSS, WHICH IS BETTER?
PRP (platelet-rich plasma) therapy for hair loss is a three-step medical treatment in which a patient's blood is drawn, processed, and then injected into the scalp. Sometimes this approach is combined with other hair loss procedures or medications.
According to Wikipedia "Platelet-rich plasma, also known as autologous conditioned plasma, is a concentrate of platelet-rich plasma protein derived from whole blood, centrifuged to remove red blood cells. Evidence for benefit is poor."
Because PRP therapy involves injecting your own blood into your scalp, there carries a risk of side effects such as injury to blood vessels or nerves, infection, calcification at the injection points, and scar tissue. There is also the chance that you could have a negative reaction to the anesthetic used in the therapy.
The AAPE procedure is safer, easier, cleaner, non-invasive, and painless. AAPE does not require any blood to be taken from you like PRP. There is no anesthetic required for the treatment. PRP in the best condition, contain 10-15 growth factors. AAPE in comparison contains more than 150 growth factors" said Laser Wellness founder.
What separates Laser Wellness Clinic from others in Toronto and Greater Toronto Area is their relentless focus on patient experience and satisfaction.
About Laser Wellness Clinic
Laser Wellness Clinic provides state-of-the-art wellness programs and services to clients in Toronto and Greater Toronto Area. The company's highly skilled staff applies the latest Laser technology and techniques for high-quality and comprehensive STEM CELL THERAPY, AAPE STEM CELL HAIR, AAPE STEM CELL SKIN, STOP SMOKING THERAPY, LASER TEETH WHITENING, WEIGHT LOSS SOLUTIONS, 3 WEEKS DETOX PROGRAM, 6 WEEKS WEIGHT LOSS, 12 WEEKS WEIGHT LOSS and AAPE SKIN REJUVENATION procedures for adults and seniors in the Toronto GTA.
For more information about these treatments, please visit https://laserwellness.ca
Other Laser Wellness AAPE Hair Growth Locations in GTA:
AAPE Hair Loss Toronto: https://www.hairlossclinic.ca/aape-stem-cell-therapy-toronto
AAPE Hair Loss Toronto Midtown: https://www.hairlossclinic.ca/aape-stem-cell-therapy-midtown
AAPE Hair Loss Richmond Hill: https://www.hairlossclinic.ca/aape-stem-cell-therapy-richmond-hill
Release ID: 88907895