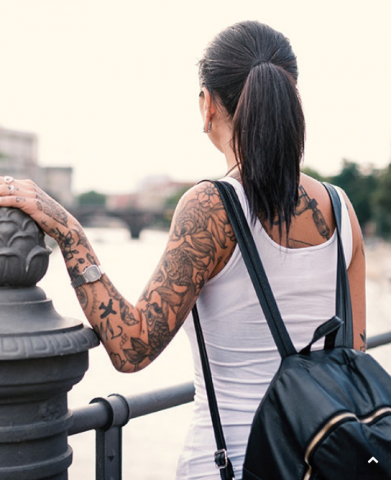 - June 28, 2018 /PressCable/ —
SAN ANTONIO, TX–Fresh Start Laser Tattoo Removal Clinic, San Antonio's premier tattoo removal clinic, highlights steps clients should take before having a treatment to ensure a positive experience and increase the success of the procedure.
The full list of steps can be viewed at https://www.freshstartlaserclinic.com/faq/.
As tattoos grow in popularity, tattoo removal procedures are growing as well. Laser tattoo removal is a growing business with studies showing at least a quarter of individuals with tattoos regret having them and many wish to have them removed.
Fresh Start Laser Tattoo Removal Clinic highlights three guidelines that are important for clients to follow prior to their tattoo removal treatment in order to achieve the best results. These include wearing comfortable clothing that is loose-fitting to the appointment. This will help prevent the clothing from rubbing up against the treated area after the session is completed. The area to be treated should also be cleaned before the procedure begins and if there is hair present, it should be shaved beforehand. A numbing cream or ointment can be used, however Fresh Start Laser Tattoo Removal Clinic asks clients to inform the laser technician before the treatment starts as the excess oils or ointments may diminish the success of the treatment. Finally, it is important for the treated area to remain dry for at least three days beforehand, and clients are encouraged to avoid swimming or any other activity that involves the treated area to be submerged under water as this could lead to infection.
Tim Hill of Fresh Start Laser Tattoo Removal Clinic said, "We strive to make the tattoo removal process experience as simple and worry-free as possible. We give our clients guidelines on how to prepare for their sessions because we want them to see excellent results and achieve their tattoo removal goals."
Fresh Start Laser Tattoo Removal Clinic operates with the mission of satisfying their patients with a laser tattoo removal procedure that transforms their skin back to its true identity and prides themselves on focusing solely on laser tattoo removal making them the premier clinic in San Antonio.
Individuals interested in learning more about Fresh Start Laser Tattoo Removal Clinic or to schedule a free consultation are asked to visit https://www.freshstartlaserclinic.com/#quote or call (210) 455-0187.
Release ID: 361690