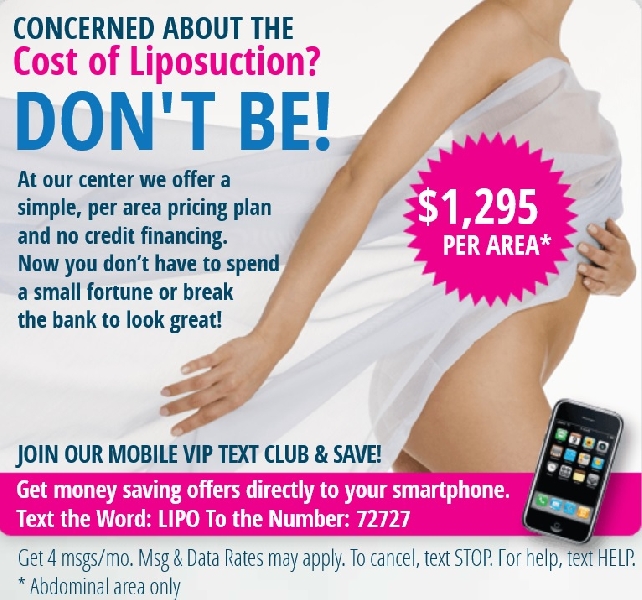 - June 29, 2015 /PressCable/ —
A local medical doctor says diet and exercise has a new friend in helping New Jersey residents get beach body ready this summer. This new ally is, Laser Liposuction.
What is Laser Liposuction and how can it help diet and exercise enthusiasts looking for a fast, affordable way to remove unwanted fat from around their problem areas get the body they desire?
Dr. Juanita Jenyons, M.D., owner of Dr. Jenyons' Medical Weight Loss and Rejuvenation Center in Bayonne, NJ explains, "Laser Liposuction, also known as laser-assisted lipolysis, is a minimally invasive procedure that uses a laser to liquefy and remove unwanted fat from around one's problem areas."
"In addition to fat removal, Laser Liposuction's thermal effect causes the skin around the treated areas to contract, resulting in firmer, smoother skin which enhances a person's body sculpting goals. This is something that just cannot be achieved with diet and exercise alone."
"Laser Liposuction is perfect for chin, neck, knees, back, love handles, stomach, arms, thighs and hips", says Dr. Jenyons. "These areas store what is known as stubborn fat which is very resistant to diet and exercise."
"We see this quite often at our medical weight loss center in NJ where a patient can lose 10, 20 even 30 or more pounds following our diet program but still has areas of fat around their stomach or thighs. In cases like this, Laser Liposuction picks up nicely where diet and exercise leaves off."
Dr. Jenyons further states, "Unlike traditional liposuction where there can be a significant amount of bruising and downtime, with Laser Liposuction there is little bruising afterwards and virtually no downtime which is great if a patient has a vacation coming up. In fact, most patients resume normal activities the very next day."
To learn more about Laser Liposuction, the new ally to diet and exercise, Dr. Jenyons is offering a free medical report entitled: Laser Liposuction: The Secret to a Slimmer, Sexier Body.
Dr. Jenyons says, "With Tummy Tuck and Laser Liposuction cost in NJ rising, this free report will not only explain everything a consumer needs to know when considering Laser Liposuction but it also answers some commonly asked questions about pricing and how to find the best deals."
To download this informative free report, go to Laserlipojersey.com.
About Dr. Jenyons' Medical Weight Loss and Rejuvenation Center:
Dr. Juanita Jenyons is a board certified gynecologist and surgeon who has been practicing medicine for over 30 years. Dr. Jenyons offers a wide array of services, including her Laser Liposuction NJ procedure, Tummy Tucks and Anti-wrinkle treatments such as Botox and Juvederm.
Dr. Jenyons offers a free comprehensive consultation for all patients who aren't sure if Laser Lipo is right for them. The consultation looks at the patient's medical history, and Dr. Jenyons herself meets with every patient to discuss his or her concerns.
To learn more about Dr. Jenyons and Laser Liposuction visit her website. To schedule an appointment call (201) 844-6454.
Release ID: 85499