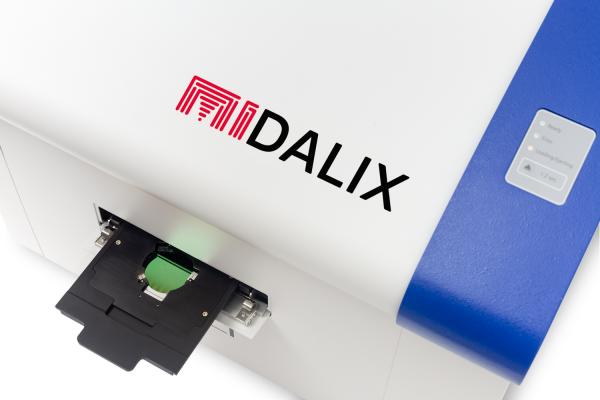 Cerklje na Gorenjskem,Slovenia - October 21, 2022 /PressCable/ —
Until recently, the standard lithography process involved a highly sensitive sample-to-mask alignment that slowed product development and was often costly. The new tabletop lithography machine, called DaLI, eliminates this step via its direct write functionality and innovative stabilization technology, shortening prototyping time while helping teams achieve precise results.
More details about DaLI are available at https://midalix.com
Suitable for research facilities and laboratories, the upgraded machine features acousto-optic deflectors and thermal stabilization, in addition to an intelligent table-tracking capability to facilitate automated sample placement and focusing.
DaLI is an entirely software-operated solution with broad applications in micro-structuring, quantum optics, biophysics, microfluidics, chemistry and biology experiments, and MEMS (micro-electro-mechanical systems). Additional details about DaLI's use are available at https://midalix.com/applications
The device's comprehensive software encompasses all aspects of the lithography process, from design to illumination. The program is intuitive and does not require users to have prior knowledge to operate. It supports direct conversion of CAD drawings, boosting operational efficiency and saving users' time.
With DaLI, users can complete design adjustments, switching between patterns from one run to the next, without worrying about the cost of a new photomask.
The universal maskless lithography equipment is complementary to electron beam lithography. It comes with a multi-color microscope and a guided laser source capable of transferring designs on substrate sizes of a few micrometers to 100 x 100 mm and other demanding surfaces.
DaLI is available to the worldwide scientific community and shipped with the exclusive DaLI software and a CAD library. The package also includes a chiller to maintain an optimal storage temperature and all the required cables and hoses.
About miDALIX
miDALIX was founded in 2017 by Dr. Anže Jerič and co-founders Igor Poberaj and Dušan Babić with the stated goal of equipping scientists with the tools they need to do science. The company leverages years of academic research, instrumentation, and industrial development in the making of sophisticated systems that drive research and innovation.
"We carry out research on charge transport, photoconductivity, and the initial growth of organic semiconductors on graphene and other 2D nanostructures. Our Dali device allows us to fabricate accurate metal electrodes on nanostructures, which is crucial for the course of our research," a satisfied client said. "We appreciate its accuracy, compactness, speed, friendly interface, and extensive range of structural design tools."
Interested parties can find more information by visiting https://midalix.com/technology
Contact Info:
Name: Dr. Anže Jerič
Email: Send Email
Organization: MIDALIX Maskless Lithography Systems
Address: 35 Glinje, Cerklje na Gorenjskem, Kranj 4207, Slovenia
Website: https://midalix.com/

Release ID: 89083607