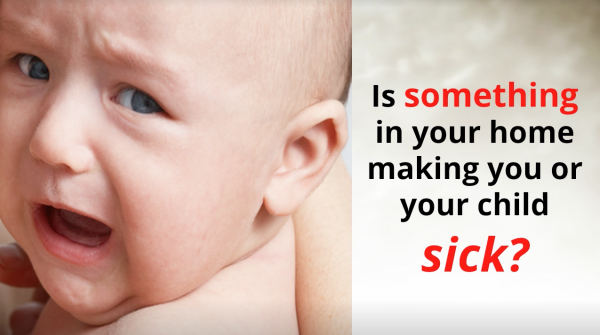 - March 31, 2017 /PressCable/ —
Las Vegas, NV – Seth Asare, a Las Vegas-based real estate development major and licensed REALTOR with 7 years of experience, officially launched his membership website, Ebenezer Green Homes, for educating everyone on the hidden toxicity of building materials and their detrimental health effects on occupants.
Developed to help everyday individuals realize the toxins and unwanted chemical compounds in their homes could be contributing to their allergies, Ebenezer Green Homes provides members with information on alternative products that can be used, access to reputable remodelers, a REALTOR Referral Program, and much more.
"After learning about what kinds of materials go into our building structures, it's no wonder that 1 in 12 has asthma, 1 in 4 has allergies, and 1 in 18 suffers with chemical sensitivity while at home today," said Asare. "Since the EPA estimates that Americans spend as much as 90% of their time indoors today, these are seriously alarming statistics for the millions coping with allergy-induced discomfort every single day."
Asare went on to state that toxic indoor chemicals can be found in wood laminate flooring, flooring glues, stains and varnishes, press-board furniture, fire-retardant fabrics, synthetic carpets, common household cleaners, aerosol sprays, wall paint chemicals, and the list goes on. Some of these compounds, especially paint-related ones, can even stay in the air up to 6-years after the painting job was completed.
These toxins then trigger headaches and migraines, poor sleep, higher prevalence of flus and colds, reduced immune responses, anxiety, stress, and even depression in the residents of the toxic home. Not to mention, household airborne toxins have even been linked to low fertility, learning disorders, and cancer.
"We unveiled an up-to-date source for easy, inexpensive tips to help everyone make their homes naturally greener," said Asare. "We're committed to contributing to a greener world, one that prioritizes natural materials and sustainable construction. Join us today."
By joining Ebenezer, members get an overview on household and building material toxicity, sources of hazardous building materials, how to minimize exposure to these toxins, alternative green building materials, information about certified LEED Green Homes, a list of certified green building contractors and material sellers, and access to the green community on the Ebenezer platform.
Right now, Asare is offering a 7-day trial membership for those intent on testing the waters before making a commitment.
For more information, or to signup today, visit: https://ebenezergreenhomes.com
Release ID: 182084