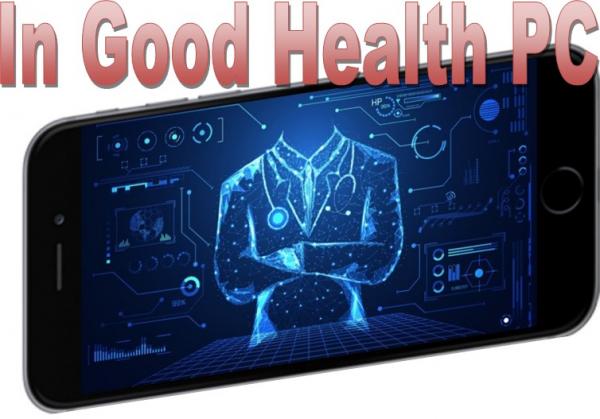 - February 15, 2022 /PressCable/ —
As variants of COVID-19 make their presence known across the country, Dr. Sharon recently expanded his virtual medical examinations and symptom evaluations to help his patients prevent cytokine storms and other serious symptoms of the virus.
More information can be found at http://ingoodhealthpc.com
More than two years into the global pandemic spurred by the SARS-CoV-2 virus, Dr. Sharon fears an abundance of ill-informed and misleading information has spread online and is causing confusion among many patients. The decision to expand the clinic's virtual consultations was made in order to help address the early onset of symptoms, the spread of false information, and prevent dangerous cytokine storms.
Generally speaking, cytokine storms are described as a hyperactive immune response characterized by the release of cytokines, including interferons, interleukins, chemokines, and other mediators. Abnormally high levels of these mediators indicate a cytokine storm is occurring and is damaging the host's body.
The invasion of a virus, such as COVID-19, can cause secondary reactions within the body that can lead to more serious symptoms than in other individuals. Since such reactions are not uncommon, prevention is key when it comes to cytokine storms.
In Good Health PC's (IGH) remote exams allow patients to obtain their vital signs (including blood pressure) from a facial scan conducted by an artificial intelligence app provided by IGH. The provider will know the patient's blood oxygen levels and take appropriate action. Patients then are able to discuss their concerns and have their symptoms evaluated by a board-certified primary care provider specializing in long-term disease management and preventative medicine.
Patients of In Good Health PC will receive the medical attention they need from the comfort and safety of their own homes, which helps ease the emotional discomfort from in-person visits to emergency rooms and urgent care clinics.
For over 40 years, Dr. Sharon has treated his patients with respect, dignity, and compassion. His caring bedside manner has earned him a reputation as a "listening doctor" both locally and nationally.
A satisfied patient said, "My visit with Dr. Sharon was extremely pleasant. He was very polite, listened very carefully to everything I said about all of my symptoms, and made sure I was safe and taken care of."
Interested parties can learn more about cytokine storms, COVID-19 symptoms and prevention, and schedule an appointment by visiting http://ingoodhealthpc.com
Release ID: 89064322