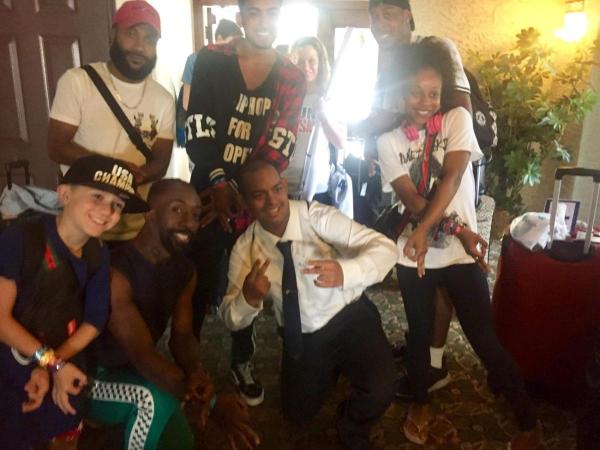 - April 5, 2021 /PressCable/ —
A Las Vegas non-profit, InspireDANCE, has announced their plans for a world music and dance festival. The organization's current fundraising campaign aims to finance the festival, which will showcase the talents of dancers from over 50 different countries.
Interested parties can find more information at https://www.inspiredance.org
With the announcement of their new festival, InspireDANCE aims to promote their mission of creating opportunities for the socially and economically disadvantaged – especially in light of any further struggles caused by the current pandemic.
Recent studies indicate that charitable giving is on the rise. In the US, charitable organizations collectively received around $449.64 billion by the end of 2019, which represents a rise of 4.2% when compared to the previous year.
The 'Unite As One' festival will allow InspireDANCE to raise money for those in need. By giving to the festival's fundraiser, contributors will allow the non-profit to cover the travel expenses of the participating dance groups, alongside the other costs and fees associated with such an event including location, security, and production expenditure.
By placing an emphasis on a diverse, international range of dance participants, the 2022 festival represents the set of principles within InspireDANCE's acronym: Diversities, Achievements, Neighborhoods, Communities, and Education.
Donations to the festival's fundraising campaign will also allow the organization to facilitate other charities and non-profits who share the aims of InspireDANCE. In particular, the non-profit will partner with schools, community centers, and dance studios.
If pandemic-related restrictions prevent the festival from going ahead, all donations will support the organization's mission of providing opportunities for those in need.
InspireDANCE's dance festival was conceived by its founder, Julius Dutt. Julius, who has an intellectual developmental disability, was guided by his admiration for dancing competitions, especially in the genres of hip hop and urban dancing.
A spokesperson for the organization said: "Our fundraiser is an entirely grassroots campaign: we are not partnered with any big names or big sponsors. We rely entirely on individual donations to bring this festival to life, and to continue InspireDANCE's mission to inspire faith and hope in human kindness."
More details are available at https://www.inspiredance.org
Release ID: 89003920