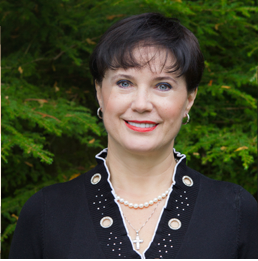 - October 14, 2017 /PressCable/ —
Bothell, WA based author, Lara Prodan, has hired Tatiana Designs Seattle digital agency to create her new website LaraProdan.com. It will showcase some of her work, including the popular The Thin Thread of Destiny, and offer an insight into her background, taking her from the Soviet Union to America.
More information about her can be found at: https://amazon.com/Lara-Prodan/e/B00MD6P4GO.
Lara Prodan's first book was launched three years ago, and has been successful at Barnes and Noble and other sites, as well as being sold as Amazon Kindle and Kobo Rakuten books.
The Thin Thread of Destiny reveals the life of a Russian family that goes from powerful and high status through the collapse of Russian tsarism. The revolution in 1917 caused the collapse of everything they knew, and marked the beginning of a new era.
Alongside the Russian Revolution, the Second World War laid the cornerstone for the collapse of communism. The Thread of Destiny site explains that Soviet Russia Stalinism almost destroyed the gene pool of Russian people and other nations living in the country.
The reader discovers the fates of four generations of Ukhtomskiy family through the course of the book. The three Ukhtomskiy dukes stay in Russia during the October Revolution of 1917, and each of them has to deal with the question of what to do with their life.
From there, the lives of the brothers and their descendants take different directions. The book was well received, and raised issues and topics for all generations to dive into.
Lara Prodan explains that she was born in the Soviet Union, a country that no longer exists, and often traveled from city to city and from republic to republic. Most of her childhood years were spent in Ukraine and Russia, but she also traveled to Belorussia and Kazakhstan.
Now, she lives in America, where she continues to write. Some of the characters from Thin Thread of Destiny continue to feature in her new work, raising problems of modern society.
Lara's story is be available at: http://athinthreadofdestiny.com/lara-prodan/
Release ID: 250479