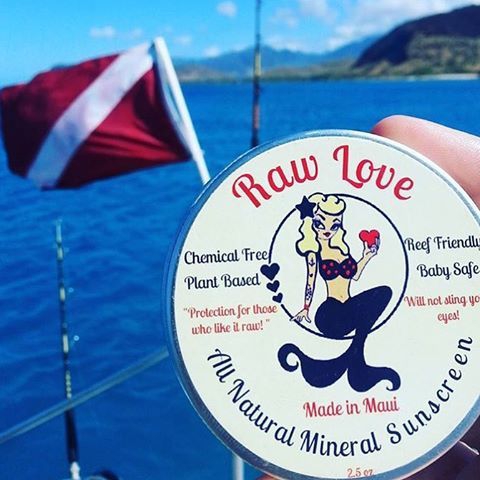 - June 27, 2017 /PressCable/ —
Ultimate Whale Watch and Snorkel Tour Company In Maui launches a new blog on Sunscreen Damage that can have a direct effect on ocean reefs and Ecosystem.
More information can be found here: http://ultimatewhalewatch.com/sunscreen-damage
A popular question most exploring the reef's of Maui Hawaii is, Can something as simple as sunscreen damage the reef and Marine Eco-System?
According to news sites such as http://news.nationalgeographic.com, The chemicals in many sunscreens can cause direct damage to the ocean reef which provides food, shelter and breeding grounds for many marine animals.
A key fact is: Close to 14,000 TONS of sunscreen end up on the reef every year!
To promote healthy sunscreen choices that protect the reef, Ultimate Snorkel made new changes to their snorkel trips and now offers complimentary REEF-SAFE Sunscreen to their guest who wants to go snorkeling in Lahaina & Lanai!
Here are some tips from Ultimate Snorkel for selecting the healthiest sunscreen for tourist visiting Hawaii.
When buying sunscreen ocean lovers can look for ingredients like titanium or zinc oxide and avoid the following ingredients to keep ocean reefs thriving:
Oxybenzone
Butylparaben
Octinoxate
4-Methylbenzylidine Camphor
According to studies chemicals like oxybenzone, draw nutrients from coral and bleach it white. They can also disrupt the life cycles and growth of fish and other marine life.
A few recommended brands of reef-safe sunscreen people can use when going snorkeling or just bathing in the sun is:
Raw Love Sunscreen
Maui Surfer Honey Natural Sunscreen
Badger Sunscreen Cream
Green Screen D Organic Sunscreen
BurnOut Ocean Tested Physical Sunscreen
All Terrain KidSport
Star Naturals Sunscreen Stick
Rash guards and wetsuit tops can be beneficial as well. When snorkeling all day or cruising on a vessel it makes for lots of water and sun time, it's important to protect skin and consider the contents in sunscreen and how it could affect the ocean reefs.
Ultimate Snorkel encourages their guests to apply reef-safe sunscreen even before boarding the vessel. After riding on the boat for about half hour from Lahaina, Maui to the island of Lanai, its recommend applying more sunscreen before diving in to snorkel.
Release ID: 211492