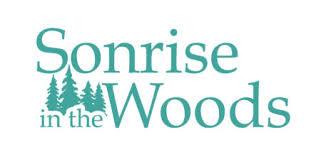 - September 22, 2020 /PressCable/ —
A new expansion project has been announced by Church of the Woods in Lake Arrowhead. Called the Sonrise in the Woods Project, it is an expansion of their existing space and will be complete with recreational and community resources in the Lake Arrowhead area.
More information can be found at: https://www.sonriseinthewoods.org
Church of the Woods is an established non-denominational Christian church. The case for the expansion is sitting with the Board of Supervisors in October, who will vote whether to approve or deny the project.
The aim of the new project is to benefit the local community with a range of new facilities. A combination baseball and soccer field will be usable by all local leagues. In addition to this, a new gymnasium will be available several nights per week through the youth ministry.
Other facilities include outside volleyball courts that can be used through ministry activities, and the public will also be welcome to play here. Portions of the new building will also be able to get used for local club meetings.
The property is zoned industrial/commercial, which means that many different types of commercial projects can be built here. This leads to the potential for gas stations, restaurants, grocery stores and more, all with the threat of more traffic and heavier footfall.
Church of the Woods explains that their expansion and the Sonrise in the Woods Project will be the best use of the new space. Their project has gone through 16 years of scrutiny and has a well-developed EIR document to support the project.
Currently the area is short on space for youth to hang out and the new campus will provide opportunities for children and teens to engage in healthy activities.
The church states: "Sonrise In The Woods provides the freedom to build strong families. As a community center offering family recreation opportunities, SITW can foster family activities in a safe and enjoyable location. With a playground for kids, a meeting place for multiple clubs including the Mountain Fifes and Drums, Boy Scouts and Girl Scouts, our families can flourish."
Full details can be found on the URL above. Additional information on the church can be found at: https://www.churchofthewoods.org
Release ID: 88977280