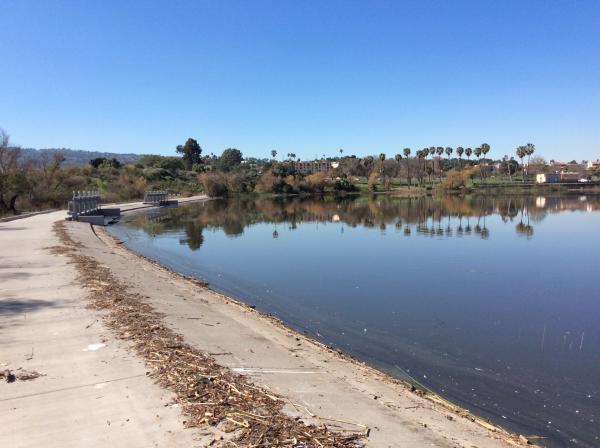 - January 29, 2021 /PressCable/ —
DK Environmental, a Lafayette, California aquatic weed removal business, launched services to clear many kinds of aquatic vegetation including bullrush, cattail and water iris using amphibious vehicles that can get to remote areas.
More information can be found at http://dkenvironmental.com
The newly launched aquatic weed removal services especially targets clearing bodies of water and channels that are clogged with aquatic weeds of various kinds which can cause several issues.
California's wet season runs from October through April, with the heaviest precipitation from December through February. These period of increased precipitation causes standing water levels to rise. The rising water levels encourage the growth of aquatic weeds. While aquatic vegetation such as cattails, bulrushes, and duckweed can give ponds and lakes an attractive appearance, overgrowth of these same weeds can create dangerous conditions.
Aquatic weeds can attract mosquitoes which carry disease. These weeds can also clog up lakes and ponds making it difficult for Mosquito Vector control to operate effectively. Two diseases carried by mosquitoes are the West Nile and Zika viruses.
In addition to opening up access for mosquito prevention, clearing these aquatic weeds is important for channels to allow flood water to flow freely. Removing these weeds also makes swimming more pleasant in local lakes and ponds. One especially pesky weed is the water hyacinth that clogs up commercial, home, and golf course ponds.
DK Environmental uses the Aquamog, an amphibious machine similar to a land-based backhoe or excavator, to access and remove aquatic weeds. Owner Dave McNabb is an expert in this field. Dave was the first operator for this machines and has trained many other Aqumog operators around the world. Dave has been working in the field of aquatic maintenance for 40 years.
DK Environmental, founded in 1996, can remove aquatic weeds and algae from lakes and ponds. In addition, DK Environmental performs dredging and assists with wetland construction. One major project completed by DK Environmental is the restoration and maintenance of Lake Machado in Los Angeles. DK Environmental also migrates plants, clears channels, and restores stream banks.
Parties interested in lake, pond or other aquatic maintenance services may refer to the above-mentioned web site.
Release ID: 88995443