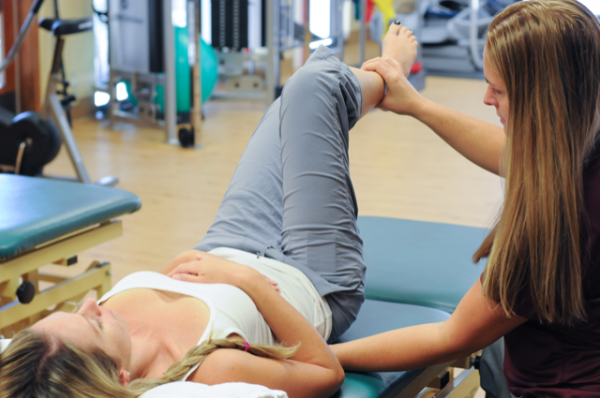 - December 6, 2021 /NewsNetwork/ —
Addressing a growing demand for alternative treatments for spine injury, Lafayette Physical Therapy strengthens its herniated and bulging disc recovery programs (sometimes referred to as "slipped discs"). Each plan is customized to the client's specific condition to ensure faster recovery and long-term prevention.
More details can be found at
https://www.lafayettept.com
The upgraded services feature the latest research on physical rehabilitation, especially for herniated and bulging disc treatments. The clinic explains that roughly 2% of the world's population suffers from a slipped disc, yet less than half of this population finds the relief they need.
A herniated disc or bulging disc (aka slipped disc), as the name suggests, occurs when a soft cushion of tissue (the disc) between the vertebrae (bones of the spine) begins to push out. This may cause a pinched nerve, which is extremely painful and can prevent a person from leading a normal, healthy life. A slipped disc may also cause numbness or tingling in the shoulders, back, or limbs.
Lafayette Physical Therapy is founded on its core mission of results-oriented alternative treatments for various health conditions. Each of its therapists is dedicated to helping patients achieve their highest functional levels by leveraging the latest research with a professional and caring approach to physical therapy.
Also, the clinic is equipped with the latest technology, like AlterG® Anti-Gravity Treadmill®, a machine that reduces gravity's impact on joints and muscles. They also use non-invasive LightForce Therapy Lasers to energize cells and increase circulation and healing to painful or inflamed areas. Class IV Deep Tissue Laser Therapy is known for its effectiveness in reducing inflammation and pain without the side effects of medication.
They are also providing Back Pain Workshops online, where members of the community can learn about back anatomy and mechanics, common injuries, treatments, and ask questions about back pain and treatment. Information can be obtained by contacting the office by phone or through the website contact form:
https://www.lafayettept.com/contact
Lafayette PT has been a trusted physical rehabilitation clinic in the state for more than 46 years. In particular, it has gained a reputation for its effective techniques and thorough slipped disc recovery treatments.
Patients are first assessed on their condition and asked about their activities of daily living and lifestyle to ensure a complete understanding. This is so that their therapist can craft a suitable recovery plan based on their unique bodies and conditions.
Herniated disc treatments can take as little as a week to as long as several months for their resolution. The goal of the therapies is to offer fast pain relief as well as prevent future reoccurrence.
A grateful patient wrote, "From the very beginning I was treated by everyone in a polite, friendly, and professional manner. They explained my situation thoroughly and always clarified when I had questions. I have improved considerably and have confidence that I can maintain my improvement going forward."
Interested parties can find more information by visiting
https://www.lafayettept.com
Release ID: 89055744