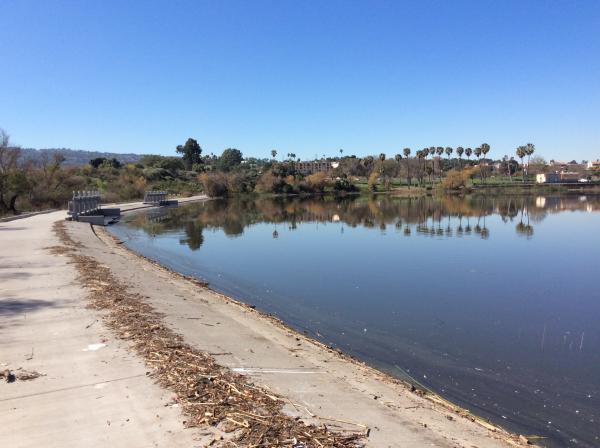 - June 1, 2020 /PressCable/ —
DK Environmental has launched cattail management and removal service in Lafayette CA and the surrounding locales. This service is made possible by the newly acquired, highly specialized equipment that now allows the safe and environmentally friendly management and removal of cattails.
For more information see http://dkenvironmental.com
DK Environmental has a 35-year-old history in aquatic weed removal and has launched the cattail management and removal service as spring turns to summer and cattails in area lakes need to be managed properly. If cattails are not managed they can become a serious problem for Lafayette lake owners.
The goal of DK Environmental is "to make aquatic problems go bye-bye." This includes the cutting and removal of cattails. One of the main reasons lake owners and managers should consider the removal and management of their cattails is to allow the control of the West Nile & Zika virus on their lake. Controlling the population of cattails on a lake allows proper access for the mosquito vector control to complete their mandated tasks.
Maintaining a proper balance of cattails is also vital to control issues of flooding as clogged channels can translate into millions of dollars in damage and even loss of life. The management and removal and control of cattails will ensure open water passages so stormwater can flow freely.
Finally, the cattail removal service guarantees that the lake can be enjoyed by swimmers, fishermen, and boating enthusiasts without the hindrance of impeded entrances and swarms of mosquitoes.
DK Environmental has finished the annual tuneups and mechanical checks on its full line of amphibious aquatic maintenance equipment. They are ready to begin the cattail removal service for the area lakes. They recently acquired a new line of small amphibious aquatic maintenance equipment that enables them to reach the hard to reach spots in area lakes.
Additional services besides the cattail management and removal include aquatic weed removal, pondweed removal, lake weed removal, tule removal, algae removal, aquatic weed harvesting, pondweed harvesting, lake weed harvesting, sediment removal, dredging, and wetland construction.
During the launch of cattail removal in Layafette CA the company is scheduling appointments to perform comprehensive analyses of all area waterways.
For further information see the above URL.
Release ID: 88959823