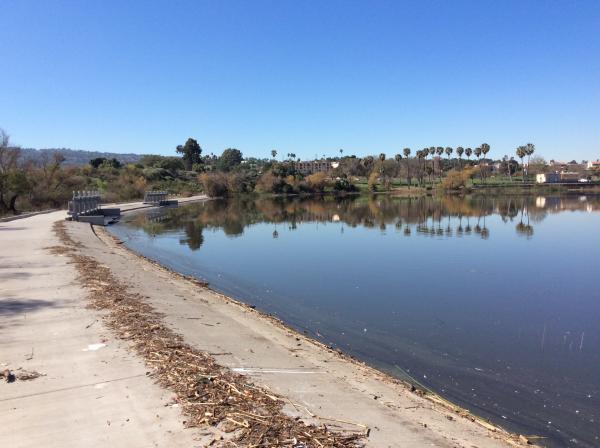 - April 10, 2020 /PressCable/ —
DK Environmental has launched an aquatic weed removal service for lakes, canals, reservoirs, ponds and other bodies of water. This full-service aquatic weed harvesting and removal service found that numerous bodies of water in the Layfayette CA and other Northern California areas are overgrown with weeds.
For more information see http://dkenvironmental.com
For over 35 years DK Environmental has harvested and removed aquatic weeds from ponds, lakes, canals and other bodies of water to allow for proper fish development, elimination of pests and increased access for boating and other water activities.
Aquatic harvesting or removing weeds involves severing the stems of underwater plants, gathers the weeds and raising them on a large fork and removes them. The harvested product can be composted, sent to a landfill site or used in land reclamation. The harvested vegetation may also be used for the feeding of livestock.
If owners do not remove overgrown aquatic plant growth their lakes, canals or ponds pond will experience decreased fish stocks, increased pests such as mosquitoes and gnats, evapotranspiration and a greater risk of flooding. This aquatic weed removal service will remove excessive aquatic life such as algae, cattails, irises, bulrushes and other plants that may negatively affect the ecology waterways.
They have a fleet of equipment including an amphibious excavator with a bucket, an amphibious excavator with a mower, an amphibious excavator with a grinder and a small excavator for ponds called the Mobi for smaller bodies of water.
DK Environmental found that most aquatic weed management companies in the area are not equipped to remove all types of overgrown aquatic growth. This is the reason they have taken the initiative to focus in the Northern Californian area.
Dave, the owner of DK Environmental states that the focus on small ponds is specifically geared to ensure that as much of Northern California remains free of the Zika and West Nile virus.
For a complimentary consultation, anyone concerned about maintaining lakes, canals or ponds is encouraged to contact DK Environmental.
For more information see the above URL.
Release ID: 88953028