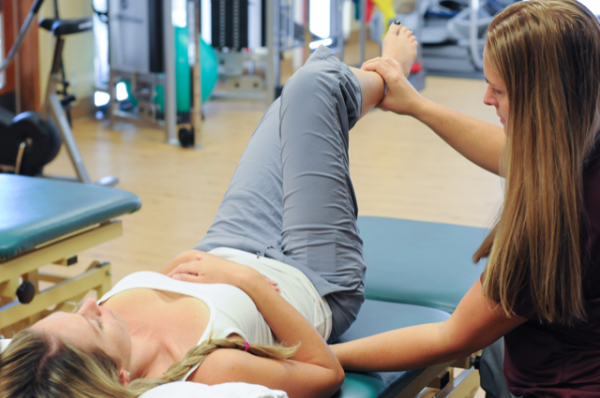 - June 21, 2021 /NewsNetwork/ —
Lafayette, CA-based multi-disciplinary physical therapy clinic Lafayette Physical Therapy, has launched an update to its range of ankle pain treatment options for patients dealing with plantar fasciitis, heel pain, foot pain, ankle sprains, and other conditions.
More details are available at https://www.lafayettept.com
The updated treatment option includes an array of integrative and functional pain relief and management solutions to ease patients' discomfort, improve their range of motion and function, and enhance their quality of life.
While several factors can cause pain around the ankle and foot, the professional physical therapists at the clinic treat these conditions using non-surgical, medication- and injection-free techniques that focus on addressing the root cause of the ailment.
Patients can rest assured that they are in expert hands when they visit Lafayette Physical Therapy. The practice is staffed by professionals with diverse backgrounds and experience, ensuring patients can get the specialized care they need under one roof.
During the initial evaluation, the expert physical therapists will assess the patient's medical history and symptoms, and perform any relevant tests and measurements to gain a complete understanding of the condition. The team will then create a custom treatment plan tailored to the patient's unique needs with the insight gained. The recovery is enhanced by utilizing optional cold compression therapy, pain free Class IV Deep Tissue Laser Therapy, and/or AlterG anti-gravity treadmill training to provide a comprehensive treatment plan when appropriate.
Patients can expect a hands-on approach from the team. The ankle pain specialists use a variety of techniques such as skilled manual therapy, specialized therapy methods, therapy modalities, and targeted exercise programs to help patients reduce pain, as well as prevent re-injuring themselves.
Besides ankle pain treatment, the Lafayette, CA-based clinic offers physical therapy treatment for a wide variety of other conditions including neck disorders, back and shoulder pain, arm pain, osteoporosis, arthritis, gait and balance conditions, neurological disorders, and more. They also provide private and small group fitness and wellness classes, personal training, Pilates training, massage therapy, pain free Class IV Deep Tissue Laser Therapy, and AlterG Anti-Gravity treadmill training.
Lafayette Physical Therapy is a locally owned and operated business that has served its community for over 46 years, providing family-oriented comprehensive physical therapy for individuals of all ages.
With this update, the clinic continues to provide its patients with professional, result-oriented, and affordable physical therapy services to treat a wide range of musculoskeletal conditions.
A satisfied patient said: "I came in with lower back/leg pain; I could barely walk and stand. Thanks to the staff, I'm now painless and can enjoy my regular activities. I've also learned some exercises to prevent me from re-injuring myself."
Interested parties can call (925) 284-6150 to speak with their knowledgeable staff or visit https://www.lafayettept.com to learn more.
Release ID: 89029793