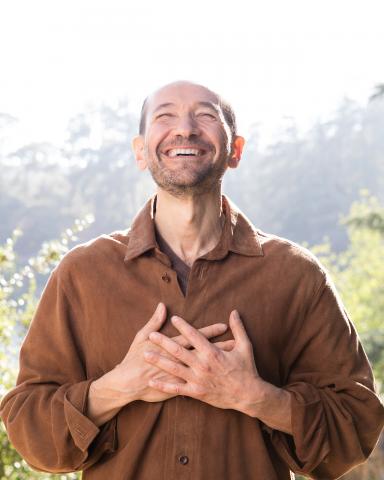 - November 21, 2020 /PressCable/ —
Noted author and master energy healer Benson Simmonds, a leading spiritual life and business coach based in Los Angeles, launches a new three-step, three-session program to help clients not get emotionally triggered by their family this Thanksgiving. Combining life coaching, energy healing, and reframing techniques, with a focus on helping his clients fully enjoy the Holiday season, Benson empowers his clients to feel confident and secure in their family environment, both in person and online.
More information can be found at https://www.joyhealer.com.
Benson's life coaching services are based on the idea that one's attitude to love is fundamental for their happiness and engagement with family.
"We've all been there. You're looking forward to being home for the holidays but within the first 20 minutes you get triggered and have a 5-year-old melt down. What if you could be around your family feeling good about yourself, feeling calmly detached and having a sense of humor about everything?"
Author, energy healer and business/life coach, Benson Simmonds, can help you shift energetically and give you proven tools so that you can feel confident, loving and secure around your family this holiday season. It is absolutely possible and a few sessions with Benson can help transform years of negative programming.
"We hold our past hurts and belief systems about ourselves and our family roles in our body, and in our body energy fields. Science has proven that. I help my clients release unwanted energy, thoughts and beliefs so they can regain confidence and self-love."
The Los Angeles energy healer teaches his clients that self-love is the key to feeling empowered in family holiday settings. Hie offers clear, concise and effective tools to help people shift their narratives about who they are and how they need to behave in those family settings.
As an experienced energy healer, Benson transmits his energy through his hands and body to empower his clients to feel love for themselves, become more confident, and develop high emotional resilience in dealing with both themselves and family members without being triggered.
Benson's coaching services are available as live online sessions anywhere in the world. Clients can opt for Skype, Zoom or FaceTime sessions, depending on their preferences. LA based clients can visit Benson in-person with masks and hand sanitizer at his spacious studio in the city.
His healing and spiritual coaching sessions help clients relax, experience anxiety relief, and develop a deep sense of well-being.
An appreciative and satisfied client said, "I was completely blown away by our sessions. I feel so much more alive and confident. I felt so free and relaxed around my family for the first time ever!"
Clients benefit from personalized lifestyle optimization programs designed to help them transform their life by developing new cognitive and emotional habits. Benson has helped many clients experience a better, happier and more productive emotional life. In addition he can also provide personalized coaching and energy therapy sessions to alleviate anxiety and depression or reduce chronic fatigue.
With the latest update, Benson Simmonds continues to expand his high-quality energy healing and spiritual coaching services for clients in Los Angeles and internationally.
Interested parties can find more information by visiting the above-mentioned website.
Release ID: 88985492