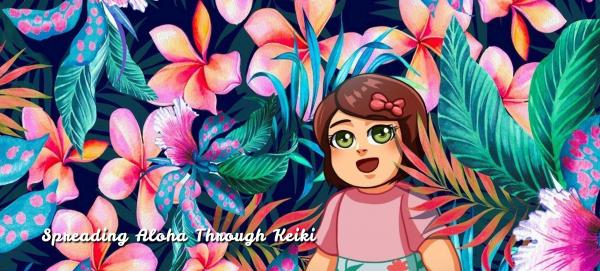 - October 14, 2019 /PressCable/ —
Kute Keiki is pleased to announce the release of its website and uniquely customized baby teething products. Kute Keiki is a new baby brand providing all-natural, high-quality baby products and well-researched, science-based information regarding optimal baby health and development for parents. Keiki means "child, or children" in Hawaiian. Building upon the saying in Hawaiʻi, "We are all children of the land," Kute Keiki believes in values of aloha, 'āina, and mālama – love, nature, and nurture.
Kute Keiki Co-founder, Boris Hrbacek, realized there are many gaps in current health knowledge with the essential fact being: health begins before conception. As a health enthusiast for many years, he noticed the lack of information concerning baby health, which is foundational to a human's adolescent and adult years.
According to Hrbacek, "Since moving to Hawai'i, the land influenced a dramatic shift in my health. Diving into my health research, I recognized infant health as a governing factor of health later in life; however, the quality of this foundational information is limited. Many babies today are continually exposed to environmental factors that can reduce the quality of their lives. I saw Kute Keiki as an opportunity to create a space for parents, new and experienced. Here, they are briefed with up-to-date info on baby health and have access to safe products that assist in child development without the weight or burden of untrusted products and ingredients."
The core focus of Kute Keiki is to relay unbiased, scientifically validated information in a way that is digestible and understandable by every and all parents. "Scientific language is a limiting factor which prevents access to knowledge for most who can't comprehend it," says co-founder Kahealani Acosta. "Information deserves to be shared with parents so that they can support and raise beautiful, healthy keiki of the future."
The Kute Keiki website features a blog rich with science-based health information and an online shop with informative descriptions of how products to aid in development. Parents that are interested in finding natural alternatives to support child development and want to learn more about the Kute Keiki mission can visit kutekeiki.com.
The team is currently tackling the misconceptions behind baby teething. This inevitable and pain-staking milestone is one that has been misunderstood for centuries. A pre-cursor to health and well-being in adult years, Kute Keiki is working hard to present alternative solutions where practical and effective against over-the-counter options.
"Teething can be high stress for parents, and we want to reassure parents that natural alternatives are possible and highly effective. Hawaiians believe the land nurtures children because they are of the land. Natural solutions are the best solutions. Furthermore, my research has revealed that walks in the park are one of the greatest reliefs for a teething child," Kahea says.
Kute Keiki believes growth and development are at the forefront of child health. By this, Kute Keiki continues to create access to information and products that boost the child's and parent's quality of life. As the company evolves, Kute Keiki intends to integrate more safe and natural baby products, while keeping parents informed of current knowledge.
Release ID: 88927640