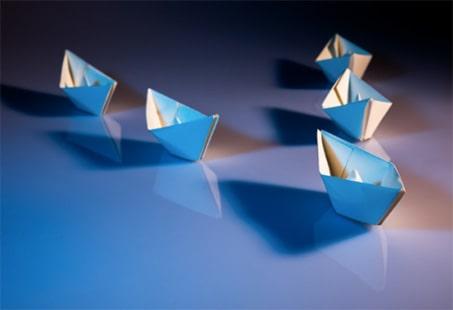 - July 10, 2021 /PressCable/ —
Kullar College today announced that aspiring individuals looking to move into more leadership responsibility, get a new job, advance in their career or simply stand out from the rest should look into its best-selling program, the Executive Diploma in Organizational Leadership from Kullar College.
The Executive Diploma in Organizational Leadership marks Kullar College's all-encompassing leadership development program. Everyone within the college is excited to see this program grow, especially since they feel that "it puts students on the fast-track to stand out, move up in their career, move into leadership roles, and get noticed by employers."
Erica Sanchez, Chief Enrollment Officer at Kullar College, when asked about the Executive Diploma in Organizational Leadership program said:
"You can earn your Executive Diploma in Organizational Leadership in as little as 3-days because of the learning design model. There's no other program on the market that gives students the same benefit with such high quality curriculum from Harvard Business School and organized in a way where the student, although learning at their own time and pace, never feels like they are going at it alone. It's truly a unique experience."
Individuals looking for Executive Education Opportunities, Leadership Development & Training, and Career Advancement & Growth, in a Global Online Learning Market will be interested to know the Executive Diploma in Organizational Leadership has been developed with them in mind, the Young Professional, the Aspiring Leader, the Motivated Millennial, those at the Mid-Career Level in their Mid 20s – Mid 40s, and Career-Minded Men and Women.
For example, it features "Self-Paced Online Learning". Erica Sanchez said "This is important because it lets students learn when its most convenient for them . This will be great news for our learners because it gives them total freedom and flexibility in their learning."
The Executive Diploma in Organizational Leadership also uses AI-led Instruction. This has been included because it lets students have real-life like interaction with their instructor at any time. Current and future learners can be pleased with this because it gives them a very personalized learning experience.
One final piece of information worth sharing is that the Online Program also has a Built-In Community – the EdTech Team decided this was critical to the learning model because it lets students connect with other learners just like them. Our students enjoy this particularly, as it gives them the opportunity to network, share ideas, and expand their perspectives.
Those interested in learning more about Kullar College can do so on the college website at https://www.kullar.com
Those interested in getting started with the program, can go directly to the program page, here: https://www.kullar.com/p/organizational-leadership
Release ID: 89034940