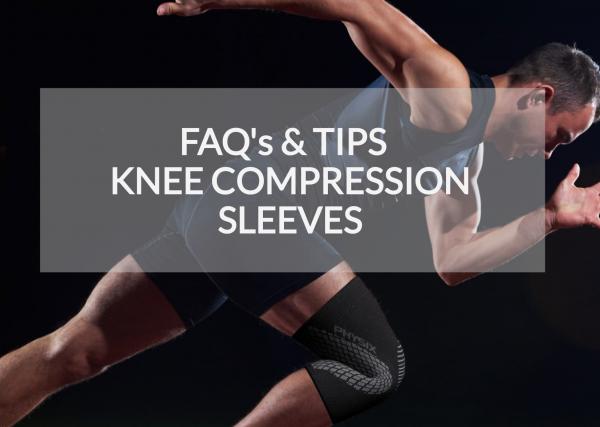 - April 9, 2021 /PressCable/ —
Online sports and fitness store business, Physix Gear Sport, has published a new how-to guide dedicated to helping health & fitness enthusiasts get to know their knee compression sleeves. This guide will also have information useful to anybody facing the challenge of using their product incorrectly.
Interested parties are invited to review the how-to guide in full on their website: https://drive.google.com/file/d/1ltv3tg_WzE3yr_gyLx3PiWH1mxSqkMX9/view
This most recent how-to guide from Physix Gear Sport contains precise and detailed steps and instructions, designed to be used by people who are committed to their fitness and health and others who need it, helping them get to know their knee compression sleeves, as quickly, easily and with as little stress as possible.
Physix Gear Sport states that this accessible, easy to follow guide provides all of the information necessary to fully understand the topic, to get the results they want.
The Full How-To Guide Covers: Proper Way of Wearing – What is the best way to wear Physix Knee Sleeves? Washing Instruction – What are the Best Washing Instructions for my New Knee Compression Sleeves? Knee Compression Sleeves Benefits – What Benefit will the Physix Knee Compression give me?
When asked for more information about the guide, the reasons behind creating a guide on Knee Compression Sleeves Guide: Faqs & Tips and what they hope to accomplish with it, Adam Noah, Co-Founder at Physix Gear Sport said: "Our Mission statement is simple: Committed to our clients long term Wellbeing by Providing Premium Affordable Sports Products that Recover, Relieve, & Rejuvenate, Resulting in a Happy Healthy You. This is the simplicity and quality you deserve, and with over 70,000+ customers, this is exactly what we are delivering by offering you this FREE product guide"
Health & fitness enthusiasts and anybody interested in Knee Compression Sleeves Guide: Faqs & Tips are invited to review the how-to guide online: https://drive.google.com/file/d/1ltv3tg_WzE3yr_gyLx3PiWH1mxSqkMX9/view
More information about Physix Gear Sport itself can be found at https://www.physixgear.com/
Release ID: 89004383