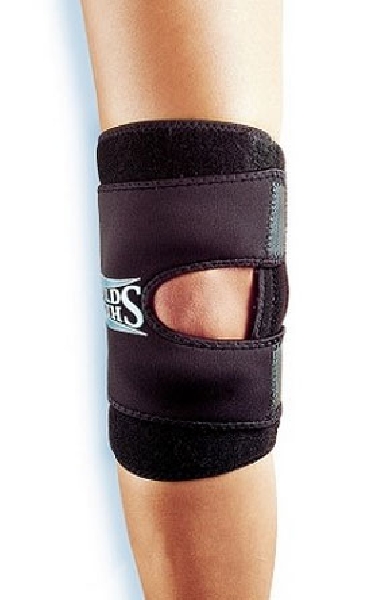 - November 5, 2014 /PressCable/ —
Orthogeeks.com,a leading orthopaedic brace company, chose the Shields Patella Stabilizer Running Knee Brace as their top recommended knee brace for everyday runners who wish to protect their knees during their daily runs, or even practices and games. Many activities involve running, and knee injuries tend to be a common occurrence among athletes. Knee braces are a great way to prevent theseinjuries and help provide maximum comfort levels.
The Shields Knee Brace provides dynamic patella stabilization through the entire range ofmotion and controls the patella during athletic competition. This running kneebrace successfully controls the malalignments of glide, medial/lateral tilts,and anterior/posterior tilts. The brace was built with a neoprene constructionwhich allows for a cool compression. The wrap around design allows for anindependent fitting of the thigh and calf which provides a personalized fit toall users. The medial and lateral spirals limit bunching, while allowing a fullrange of motion. The built in Trakaderm Buttress is adherent, soft, and made ofa gel like material. It helps assist in the relocation of the patella and isable to place the bone in a pain-free position.
Click hereto get more information on this knee brace for runninghttp://www.orthogeeks.com/Shields-patella-stabiliz…
Click here to view video of this brace for runners effectiveness http://youtu.be/psH04ITen3U
In addition to recommending the Shields Patella Stabilizer Running Knee Brace, Orthogeeks.com has an entire section devoted to knee braces for everyday runners and athletes alike. Orthogeeks.com is theofficial source for braces, supports, and therapy products. The website alsocontains helpful information and ortho-education. For more information,individuals are encouraged to visit their website directly.
Release ID: 67501