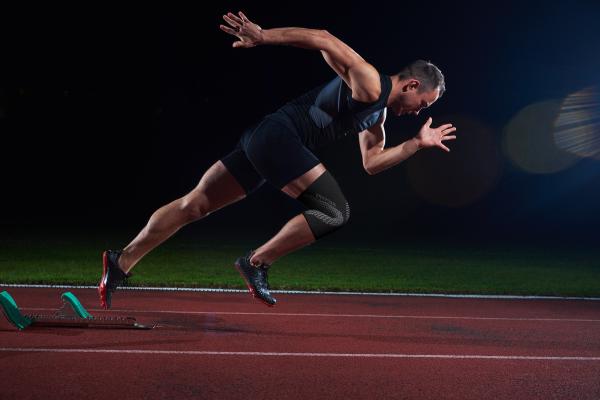 - April 10, 2020 /PressCable/ —
Physix Gear Sport, a Miami FL based supplier of performance and recovery sportswear, has launched a new knee brace designed to provide stability while controlling swelling and pain.
Visit: https://www.physixgear.com to view the full range of products available.
The company, which specializes in performance and recovery sports gear for all fitness levels has designed the new product to provide support and stability, which gives it broad appeal. It can be worn by individuals who are recovering from injury or surgery.
In addition, the knee brace can be utilized by those who suffer pain from arthritis or general knee discomfort. Wearing the brace can help these individuals who require additional knee support to get back on their feet and back to work or working out.
Traditional open-patella knee braces can cause the brace to slip out of place, but Physix Gear Sport has overcome this by including a non-slip silicone edging around the brace. This not only provides additional support; it also ensures the brace remains effective and functional.
The support offers flexibility for increased mobility and is made of breathable material to ensure the highest comfort levels possible. The brace relieves pressure and reduces stress on the knee joint allowing recovery and mobility at the same time.
This feature is beneficial to all users but particularly those suffering from arthritis, which is inflammation in the joint that can present a range of symptoms. This could include stiffness, swelling or locking issues that cause pain and instability.
"At Phsyix Gear Sport, we understand the need for comfort and support when you're recovering from an injury or dealing with chronic pain. Our number one goal is to ensure our customers are wearing the right product so they can get on with their lives," a spokesperson for the company commented.
They continued, "Our support systems are designed with comfort, flexibility, durability and reliability in mind. Our customers can rely on us to provide them with a quality product that gives them confidence in themselves and peace of mind."
Physix Gear Sport provides a range of knee support braces at competitive prices to enable its customers to get back on their feet, whether they are recovering from a one-time issue or a long-term chronic illness.
The company understands the importance of being active as part of a healthy lifestyle. However, it also understands how debilitating pain and swelling can be, particularly around the knees, which constantly face impact from various activities including sports and everyday mobility.
For more information on wearing a knee brace for recovery and the different sizes available, visit: https://www.physixgear.com/blogs/sport-and-wellness/using-a-knee-brace-to-manage-arthritis-and-knee-pain
Release ID: 88953205