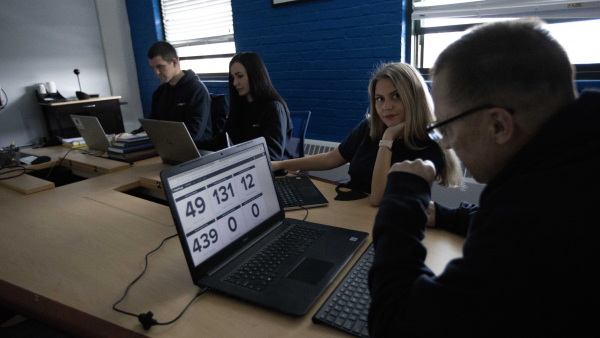 - August 19, 2021 /PressCable/ —
Technology never stops evolving providing new opportunities for business growth, better user experience, and greater customer service. While the advancement of IT solutions and cutting-edge technologies deliver productivity and efficiency as we have never seen before, rapid digitalization brings some tough challenges to business owners and executives. Companies and organizations must manage IT infrastructure and networks, take good care of their cybersecurity, store sensitive data reliably, wisely choose a software supplier, manage updates… This list can be endless. That's when collaboration with a Managed IT service provider (MSP) is a great decision that takes the pressure off business owners and releases enough time to concentrate on strategic goals.
Managed IT support services meet the demand for high-level IT support at a much lower cost than running an onsite IT department. An outsourced help desk allows businesses to manage data security, tech complexity, and system stability – all while holding down expenses. Nowadays MSPs typically provide several key strategical advantages, such as:
– Stability: tech stack operates smoothly without downtimes or interruptions.
– Reliability: timely updates and regular backups are controlled by MSP's tech team and IT help desk is available 24/7 ready to address any IT-related issues round the clock.
– Predictability: the cost is predictable, and budgeting is transparent.
– Security. Cyber threats continuously evolve, so no wonder that cybersecurity is a number one concern for the majority of business owners and executives.
Keeping our potential and existing customers' needs in mind, Klik Solutions evolves to help businesses in being secure, competitive and provide reliable IT support at an affordable price.
Klik's standard managed service platforms come with some unique features in terms of cybersecurity. For years the company has always included advanced protection to the basic packaging explaining this decision as a win-win option that allows engineers to provide better business IT support services and clients to get top-level protection. "Security has to be ingrained into managed it support services market", – Roman Shraga, CTO at Klik Solutions states.
Recently company rolled out to the market a completely new package called Klik Protect with an extra level of protection on top of the existing ones. What's unique about this new offer?
Klik Protect package comes with Sophos Intercept-X advanced protection, which includes ransomware protection, exploit prevention, root cause analysis, and a number of other extra features.
"Our goal is to provide the best possible level of service for managed IT complete clients"- commented Arthur Olshansky, CEO at Klik Solutions.
In the world of modern business, an MSP is like a safety ring float – you will feel protected and enjoy the ride. If you need any help with your IT, just let us know.
With questions, please call us at +1(888)959-1196 or visit our website – https://klik.solutions/
Release ID: 89040029