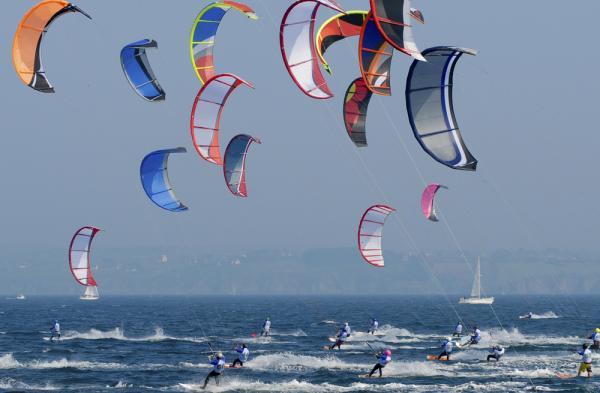 - November 24, 2019 /NewsNetwork/ —
Kiteboardingbuzz released a new blog article exploring the elements of a great kiteboarding training program for beginners. According to the authors, the 8-day kiteboarding training program by Dakhla Kitesurf World offers the best opportunities for beginner and intermediate kiteboarders. The course includes 14-hour kiteboarding lessons with an IKO-certified instructor and 7-nights accommodation in Dakhla, Morocco.
More information about the kiteboarding school, including prices, is available at http://kiteboardingbuzz.com
Dakhla Kitesurf World invites kitesurfing and kiteboarding lovers and watersports enthusiasts to join their new kiteboarding camp: the program will guide them through the first phases of kite learning. From basic techniques to more advanced tricks, after the end of the course, students will leave the venue with improved kiteboarding skills.
All lessons start at the student's learning level and guide the student through to the next steps in their learning curve. Dakhla Kitesurf World offer beginner, intermediate and advanced kitesurfing courses.
Students will learn powerful sliding and splashing techniques that will allow them to kite on flat water or hit and ride the ocean waves.
The training helps both beginner and intermediate kitesurfers to take their surfing to the next level effortlessly and naturally. The kitesurfing lessons focus on safety: the trainers provide practical information on how students should handle a kiteboard, how to select the kit for the wind speed, what safety gear they should choose and more. The students will be instructed on how to enter the water and kiteboard in the different areas of the powerzone and wind window.
The Dakhla area offers numerous kiting opportunities: 15 to 25 knots all year round and 30 kilometers of flatwater allow kiting enthusiasts to ride the waves every day.
All participants will be accommodated in the Dakhla Kitesurf World's Deluxe Bungalows which are well equipped and come with en-suite bathrooms and all needed amenities.
A satisfied student shared, "Zakaria had a great impact on my kiteboarding. She gave us plenty of time to practice all new techniques and hone our skills. She was extremely helpful always ready to explain the key concepts and tricks; the importance of understanding the weather and the wind and how to perform some impressive tricks."
The kitesurfing program is offered all year round in English but the highly-experienced instructors are fluent also in Arabic and French.
Interested parties can learn to explore the elements of a great kiteboarding school program at http://kiteboardingbuzz.com
Release ID: 88935573