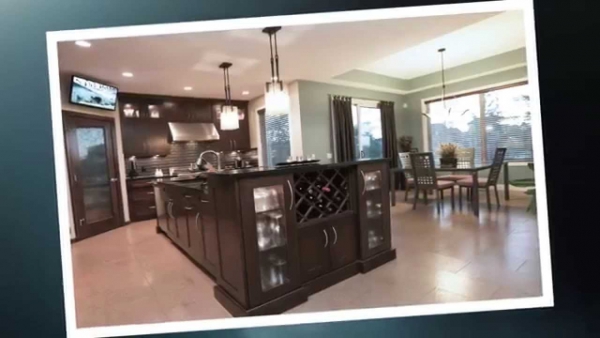 - March 21, 2016 /PressCable/ —
All home owners at some stage of life find themselves in a situation where they need to upgrade, renovate or improve aspects of their home. One of the most common parts of the home where this is necessary is the kitchen. Finding kitchen redesign experts who are both local and who get the job done right first time is not always straightforward. It was this basic need which prompted one of Kansas City's most reputable and skilled kitchen design experts to create Kitchen Remodeling Kansas City, a new website.
Kitchen Remodeling Kansas City focuses on the Kansas City MO and surrounding areas. It enables residents in these areas to obtain a completely free estimate which will be tailored to their home's architectural features and the occupants' design dreams. The owners of the site offer a suite of unique kitchen design solutions which can be amended as part of ongoing consultation and then delivered to time and budget.
The site, www.KitchenRemodelingKansasCity.com, was launched in February 2016 in beta, whilst the opinions of new and existing customers were sought on its ease of use and functionality. After some alterations, the site has been simplified to expedite inquiries and to focus on the kitchen design experts' main offerings on flooring, counter tops and cabinetry.
One intention of the site is to make it clear that, in a world of increasingly frequent home improvement quick fixes such as cabinet refacing which often do little beyond temporarily papering over the cracks, high quality original kitchens which last are still available. Moreover, they do not need to be too expensive or time-consuming, especially when they are made from high quality materials and are designed by market leading experts. The second intention of the site is much more profound: with family values never under as much scrutiny as in recent times, the role of the kitchen has evolved from its status as a food production facility towards being a family space where time is spent living and growing as a family unit. Accordingly, the role of the open planned kitchen is now a central aspect of family fabric. Traditional "standard" kitchen solutions offered by larger retailers do not typically address this need. In contrast, Kitchen Remodeling Kansas City can design and deliver the open planned or bespoke living space families need to enjoy their home and refine the citizens of tomorrow.
Whilst situated within Kansas City MO, the design teams often receive inquiries from residents on the periphery of the city and they are delighted to accept and consult on these projects.
For more information, please visit the site.
Release ID: 107758