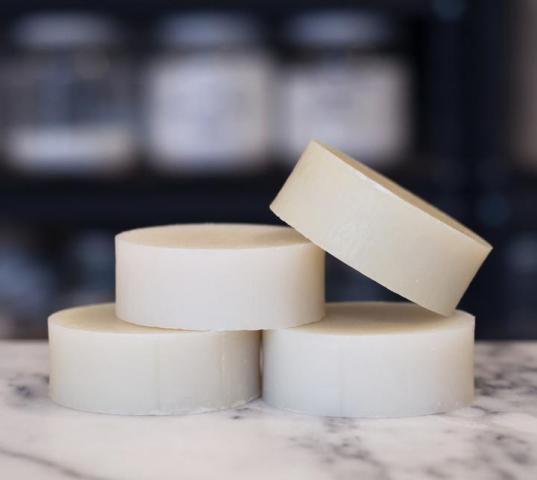 - March 29, 2021 /NewsNetwork/ —
Scoop Marketplace, a Zero waste grocery store that provides environmentally friendly products that are packaging-free, has launched an organic vegan shampoo.
More information on the launch can be found by visiting https://www.scoopmarketplace.com/products/booda-soap-shampoo-bar-suds-of-love?_pos=5&_sid=6d120d94c&_ss=r
The recently launched Booda Soap and Shampoo Bar (Suds Of Love) is available at the marketplace's new location in Kirkland, Washington, and online. It's made with environmentally friendly, organic, vegan, and raw ingredients, including certified organic and unrefined olive oil, fair trade Shea Butter, coconut oil, and filtered spring water.
The company explains that the soap and shampoo bar has been made in a slow, eco-conscious way using cold process techniques. Each bar is hand-cut and air-dried over a two-month period. The natural formula leaves no residue of chemicals, chlorine, or fluoride. It's been designed to be nourishing and leave skin feeling moisturized.
As part of the launch, interested parties can purchase the Booda Soap and Shampoo Bar on the company's website for $8. It's currently available as a 3.4-ounce bar. Customers are advised to extend the life of their soap bar by keeping it dry between uses using their Wooden Soap Resets.
The bar has many uses. As well as a hand soap and shampoo, it can also be used for full-body bathing, shaving, and as an effective stain remover. It's safe to wash the body from head to toe and can be used to exfoliate dead skin when combined with a natural loofah.
A spokesperson for the company explains that using the bar as a shampoo leaves hair cleaner, more soft, manageable, and shiny than traditional bottle shampoos. To use, customers are instructed to rub the bar onto the scalp and run it along the length of the hair, from front to back, before massaging it into a lather. Doing so will remove unwanted grease from the hair, without drying it out and stripping it of natural oils.
Scoop Marketplace is an eco-friendly marketplace based in Washington that supplies groceries, personal care products, and other items that are provided packaging-free. Their mission is to normalize zero waste shopping.
For more information on Scoop Marketplace and the launch of their organic vegan shampoo visit https://www.scoopmarketplace.com/products/booda-soap-shampoo-bar-suds-of-love?_pos=5&_sid=6d120d94c&_ss=r
Release ID: 89002821