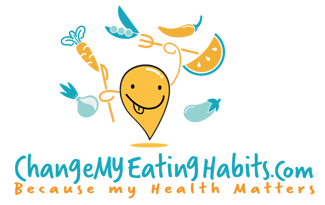 - March 23, 2017 /PressCable/ —
ChangeMyEatingHabits.com, a website oriented in helping people live a healthier lifestyle, has launched a kindle eBook named: 33 Essential oil Recipes to Treat Skin Problems. The book, focuses on using the best essential oil recipes to get radiant and youthful skin. The book is a beginner's guide and is designed for any person looking to soften and improve their skin.
Essential oils can be used in different ways. They can be applied on the skin and they can even be added in a diffuser. These oils have many interesting properties.
What's interesting is that there are many different types of essential oils, who all have unique properties. A great characteristic of these oils, is that they can be used to treat skin problems.
Indeed, some essential oils have healing properties and can help where other treatments have failed. It's important though to have proper advice, because if they are used without proper guidance, they can burn the skin.
The short report provided by ChangeMyEatingHabits.com on the best essential oils recipes, demonstrates the proper use and their effects on the skin. The inexpensive, natural recipes elaborated in the short book are accessible treatments that can provide impressive results on the skin.
The author of the book, Eva O. of ChangeMyEatingHabits.com wrote the comprehensive book explaining 33 different essential oils recipes and their benefits. The book contains 57 pages and is available on the Kindle store. The Amazon store is one of the largest online eBook platform.
The topics covered in the eBook are oily hair, dandruff, hair loss, stretch marks, cellulite, sunburn, acne, age spots, uneven complexion, eczema, psoriasis, dermatitis, rosacea, dry, oily, mature, sensitive and tired skin, as well premature aging, fine lines, wrinkles or sagging skin.
The book can be read on a Kindle device. It's a device that can contain many different digital books. The convenience of the device makes it a popular choice for consumers. The Kindle books can also be read on a computer.
This essential oil guide is available on the Amazon Kindle store. Interested parties can purchase and download it and take action as quickly as today to make their skin objectives a reality.
Release ID: 180272