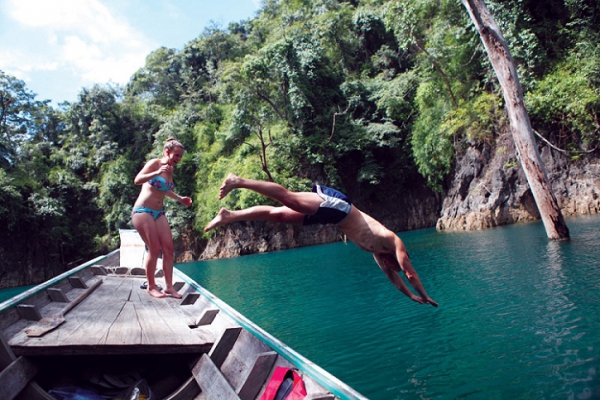 - September 25, 2015 /PressCable/ —
THE small coastal town of Khao Lak located 70kms from Phuket is busy gearing itself up for the high season that is set to get under way in October, with many local businesses preparing for the influx of visitors who will come from all over the world in the coming months.
The high season in Khao Lak runs from late October through to May and during this time the usually sleepy coastal town will welcome tens of thousands of tourists from different parts of the world. Hotels, restaurants and tour companies are currently preparing for the arrival of the tourist holiday season. Many are busy cleaning their places of business that have either been shut up or quiet for the past few months, and it seems like now is the time to do any much-needed redecorating in the wake of the monsoon season that takes its toll on the local buildings from May to October.
Tour companies such as Green Andaman Travel are currently vamping up their websites and taking bookings for the high season and after the devastating 2004 tsunami that killed thousands of people in the area, tourist numbers are now picking up again every season. This is great news for local businesses that rely on the tourist trade and many local business owners predict that the 2015-2016 high season will be the busiest for many years.
According to Green Andaman Travel owner Nai Leesakul, the number of visitors for the coming season looks promising: "More and more people are seeing Khao Lak for the beautiful place that it is and we welcome visitors to come and see everything that we have to offer here."
Nai continues: "Many people ask me what the best thing is about visiting Khao Lak and for me, I think Khao Lak is surrounded by everything any holidaymaker could ever need. And the best thing about Khao Lak? It has kept its charming nature by avoiding the temptation to overdevelop like Phuket and Koh Samui."
Diving, elephant trekking, jungle hiking, bamboo rafting and snorkeling are ideal for adventurous visitors – while shopping, temple hopping and discovering the markets are all available for those wanting to see a more cultured side of the area.
Release ID: 92153