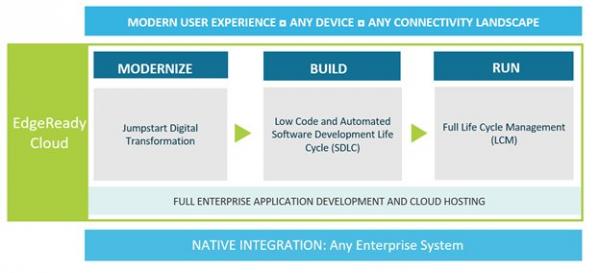 - November 2, 2021 /PressCable/ —
Pillir recently published their latest blog post where they discussed the six key customizations for SAP warehouse management systems. They begin by mentioning that competitive warehouses operate differently than they used to. Supply chain disruptions caused by the COVID-19 pandemic have increasingly pressured warehouses and distribution centres (DCs) to deal with the unknown and respond quickly to change.
Furthermore, because of the labour shortages, there are many warehouses struggling to keep up with demand. There is also a need to eliminate all redundant work and inefficiencies and to automate as much as possible. To make matters worse, customers—from the largest B2B buyer to the occasional consumer—have become more demanding.
One of the major drawbacks the post mentioned is the lack of offline functionality. Warehouses are large, open spaces with obstacles and materials that interfere with wireless connectivity. As a result, when teams are unable to connect to the company's SAP system, they may be forced to revert to manual processes, compromising accuracy and productivity.
Offline capabilities for your custom applications are supported by rapid application development (RAD) platforms. However, as companies delve deeper, they may discover that they only support "lightweight" offline-use cases, such as brief or infrequent connectivity outages. Offline apps created with these platforms are often impractical solutions to the intermittent and unreliable connectivity issues that users may encounter in warehouses.
Creating the ideal management system for a warehouse will most likely require custom applications that address the specific way that their business operates. Pillir enables users to build the apps they need without the time, labor, and maintenance burden of traditional development.
Enterprises can develop mission-critical apps 20 times faster than with traditional approaches using SAP's digital core on any device, with or without an internet connection.
Pillir's platform includes client-side mobile connectivity, and enables the changing of legacy custom business processes into new cloud-native applications. It allows enterprises to expedite their digital transformation while keeping their SAP digital core clean and offering edge innovation.
To find out more about how Pillir can help businesses with their warehouse management, see the following website: https://www.pillir.io
SAP, SAP S/4HANA, SAP HANA, SAP Fiori and other SAP products and services mentioned herein as well as their respective logos are trademarks or registered trademarks of SAP SE (or an SAP affiliate company) in the UK, Germany and other countries. See http://www.sap.com/corporate-en/legal/copyright/index.epx for additional trademark information and notices. All other product and service names mentioned are the trademarks of their respective companies.
Release ID: 89051338