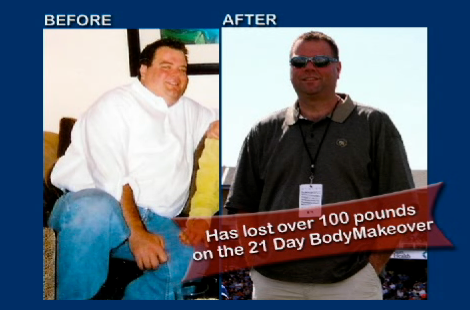 - June 30, 2020 /PressCable/ —
A health and wellness expert has launched a cleansing program based on the ketogenic diet to help people remove body toxins, optimize organs, and promote weight loss, while preventing common keto diet symptoms like hypoglycemia.
More information is available at https://www.21daybodymakeover.com/keto-cleanse.
Keto Cleanse has been developed by George DiGianni, an entrepreneur, author, and 28-year wellness industry veteran. The program is composed of professional-grade supplements that can help clear out the body's toxins, enhance and support liver functions, and aid in weight loss.
Customers who purchase the Keto Cleanse package will receive MediClear SGS, a full body cleanse powder and meal supplement; Bio-Gest, a supplement helping support normal bowel movements to promote weight loss; Liver Cleanse, which offers complete support for detoxifying organs like the liver and kidneys; and Green Tea Phytosome — powerful antioxidants that also have fat-burning effects.
Mr. DiGianni stated that Keto Cleanse can help fine-tune the body to fast-track the fat burning effects of the keto diet while supplying the body with all the needed nutrients to keep its natural detoxification system functioning properly.
Moreover, the Keto Cleanse program mitigates "keto flu", which is the collection of symptoms people experience during their first days in the ketogenic diet. These symptoms can include hypoglycemia, headaches, fatigue, and nausea. Keto Cleanse reduces these symptoms by providing a holistic and dense source of various nutrients that the body needs while it adapts to the diet.
According to Mr. DiGianni, the program does not only optimize all the body's organs to work at their optimum level, but it also provides detox cleanse boosters, such as exercises, motivational material, and expert support.
Further, the program provides video content and articles accessible 24/7, which include practical tips on how to prevent cravings and the top reasons why dieters fail the program and how to prevent it. Customers also have access to email support seven days a week.
The ketogenic diet, or keto diet, is a high-fat, low carbohydrate diet that can induce ketosis, a metabolic state that makes the body consume fat instead of carbohydrates. The diet was developed in the 1920s to treat epilepsy, but it has gained popularity in recent years as an effective weight loss program.
"The Keto Cleanse program is unique because it allows anyone to experience the benefits of the keto diet without the symptoms," Mr. DiGianni said. "It is a groundbreaking program that has been proven to work and it continues to improve the health and change the lives of many people around the world."
To find out more about the health benefits of Keto Cleanse, visit the above URL.
Release ID: 88966222