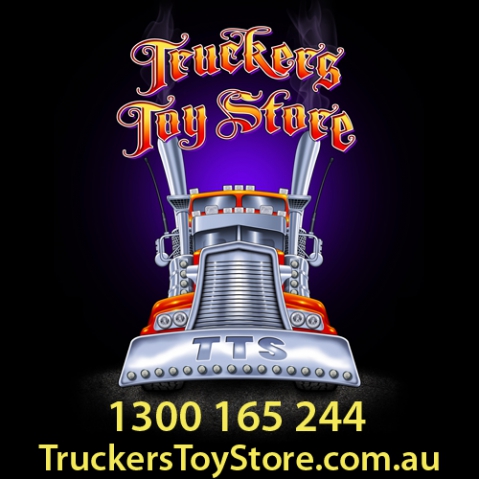 - December 13, 2017 /NewsNetwork/ —
Truckers Toy Store, Australia's leading manufacturer and distributor of chrome, gold, and stainless steel truck accessories has launched a new e-commerce website.
Truck owners around Australia can purchase a wide range of interior, exterior, and replacement parts and items to suit all trucks, including Kenworth, Western Star, Freightliner, Mack, International and European truck brands like CAT, Iveco, MAN, Scania, Volvo, DAF and Mercedes Benz.
More information is available at https://truckerstoystore.com.au
Although the trucking industry tends to be male dominated, Truckers Toy Store is mostly staffed and run by women. Tash Renault, Truckers Toy Store Operations Manager, says that adding a 'woman's touch' to a truck accessories business clearly benefits its customers. "Truckies not only appreciate our passion for the industry and level of product knowledge, but also the care and attention to detail we put into everything we do, from customer service, to production, pick, pack and shipping items and following up to making sure that orders are filled correctly and delivered on time."
After operating retail stores in Melbourne and Sydney for over 15 years, the decision to expand online and focus on selling truck parts and accessories through an e-commerce platform has been welcomed by many customers, especially owner drivers who live and operate trucking, haulage, and transport services in regional and remote areas of Australia and across New Zealand. To facilitate digital expansion and ensure that Truckers Toy Store provides a positive experience online for its customers, the company recently hired Martin Aranovitch, an experienced digital manager to look after its digital business.
According to Martin, "most truckies coming to our store are proud owner drivers who spend most of their time working and living on the road. Their truck is both their office and their home away from home. They don't just want to bling their trucks, they want to feel comfortable while driving and relaxed and at home when pulling over to rest after a long day's drive. Truckers Toy Store is a place where road-hardened truckies come to 'dream' and we want to recreate this experience for them when they visit our online shop."
The company also recognizes that making the move from traditional retail shopping to buying truck parts and accessories online can be challenging. As Tash puts it, "many truck owners like to walk into a physical store, examine the goods before buying and deal with us face-to-face. This method, however, is not convenient if you live outside Sydney and Melbourne where our stores are located. To encourage customers to order truck parts and accessories online, we offer secure online ordering, or they can browse our website and call us to place an order over the phone. We also offer product return guarantees, efficient delivery methods and finance options that allow customers to buy now and pay later."
To find out more about Truckers Toy Store and their range of truck accessories, call 1300 165 244 or visit https://truckerstoystore.com.au
Release ID: 277222