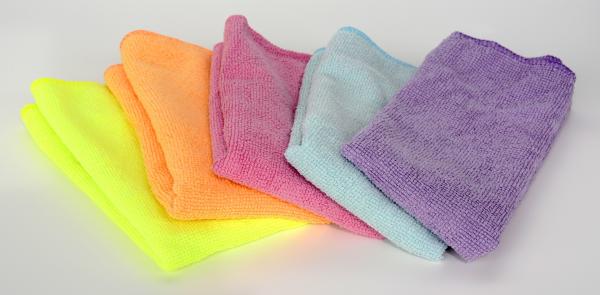 - March 27, 2018 /NewsNetwork/ —
Sumner, WA janitorial services firm Square Inch announced the expansion of SIOClean, its organic, environmentally responsible cleaning methodology to commercial and industrial customers in and around the city of Kent. The methodology adapts elements of internationally recognized and accepted color-coded cleaning practices.
More information about Square Inch is available at https://squareinchclean.com/kent-commercial-cleaning/
International cleaning trade associations such as the ISSA recognize color-coded cleaning as an industry best practice. The use of color-coded cloths and cleaning products based on their area of use has been shown to prevent cross-contamination, simplify the cleaning process, and control the spread of any infections.
SIOClean is a holistic cleaning methodology that integrates color coding, the use of organic and eco-friendly products, zone cleaning practices, the use of disposable products, and other safety and hygiene practices.
The repetitive use of cleaning materials such as mops and cleaning towels across high-risk areas such as toilets and urinals and low-risk areas such as kitchen countertops greatly increases the chance of cross-contamination.
The Square Inch methodology ensures that all cleaning professionals use differently colored cleaning cloths in different zones. Cleaning teams moving from one area to another are also required to complete a change of gloves and all cleaning in high-risk areas are performed with disposable products and protective gear to prevent the potential spread of any infections.
The company's services are designed to meet the hygiene requirements of corporate offices, IT environments such as server rooms, high-tech manufacturing facilities, and other small businesses at affordable prices.
According to a spokesperson for the Sumner & Kent facilities service provider, "The expansion of our specialized cleaning methodology to the city of Kent is in response to a growing demand for high-quality cleaning services in the region. We believe that the principles of the SIOClean methodology are consistent with international OSHA guidelines and greatly improve the hygiene and quality of offices and manufacturing facilities."
Square Inch is a full-service facility & janitorial service provider with more than a decade of experience in commercial janitorial & professional cleaning. The company is headquartered in the city of Sumner, WA south of Seattle and provides basic IT support, pest control management, facility, and infrastructure maintenance. More information is available over the phone at 253-266-3246 and at the URL above.
Release ID: 320655