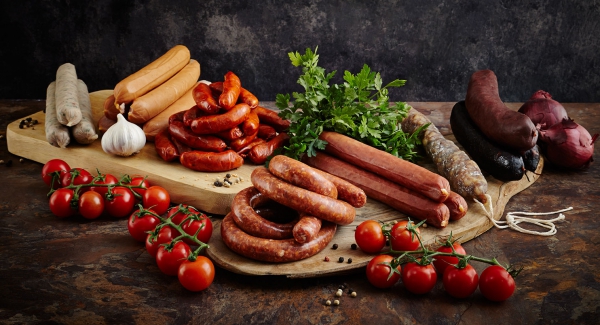 - May 12, 2017 /PressCable/ —
The Franconian Sausage Company, an award-winning premium sausage, hot dogs and smoked meat company that has been supplying top London chefs with premium meats for years have finally launched an online store selling directly to the public. Producing gluten-free gourmet sausages and meat products, all Franconian meats are additive, filler and artificial coloring free with all orders made fresh daily and delivered the following day.
More information is available at http://www.franconian.co.uk.
The new online store, launched in May, stocks Semi-Cured Chorizo, Kent Black Pudding and Andouille Cajun sausages, as well as The Londoner and other hot dogs. Other sausages in the line-up include Kasektainer, Bockwurst and the Cumberland.
As the manufacturer of many types of meat, the Franconian Sausage Company also produce Beer Sticks, Pulled Pork, Salami and Smoked Chicken Breast. A Smoked Londoner, Toulouse and Boudin Noir are also available on the website.
All meats used in Franconian products come from Red Tractor certified farms, assuring food safety and animal welfare. Plus, the Franconian ensure all meat is fully traceable back to the farms and all suppliers, and that these all have the correct certification. This stringent process supports local farmers and makes a valuable environmental contribution.
Handmade by chefs for chefs, the Franconian Sausage Company is a SALSA accredited food manufacturer who has proudly won gold, silver and bronze awards at the BPEX Sausage of the Year Awards, and silver at the Boudin Noir World Championships in France. Also, the company's managing director proudly accepted his induction into the Knights of the Brotherhood of Boudin Noir.
When asked about the Franconian Sausage Company, managing director John-Paul Habermann said, "As a trained chef, my dream was to create exceptional sausages for the restaurant trade. The challenge was to do this on a large scale without compromising my standards. So, using the best quality ingredients with meat content between 90% and 98%, we created an authentic sausage and meat collection. We work on each recipe until we have the perfect taste."
To find out more about the Franconian Sausage Company and their latest sausages, call 01892 837 816 or visit http://www.franconian.co.uk.
Release ID: 199004