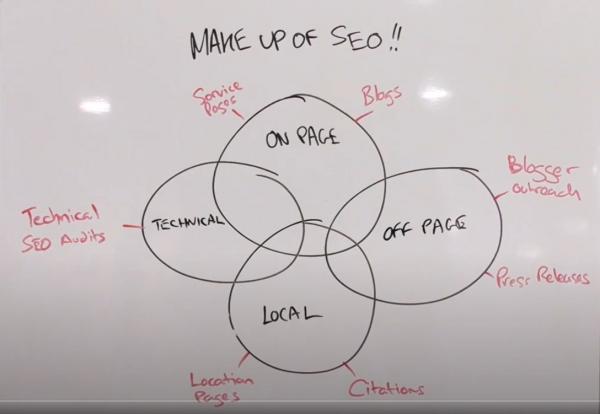 - November 9, 2020 /PressCable/ —
Whitefish Marketing, a digital marketing agency based in Folkestone, announced a new report on the foundations of SEO. Readers will discover the four fundamental pillars of a solid SEO strategy: on-page and off-page SEO, localised optimisation and technical SEO.
The full report can be found at https://www.whitefishmarketing.co.uk/welcome-to-our-whitefish-wednesday-seo-video.
The resource has been designed as an introductory guide to search engine optimisation, aiming to provide business owners and entrepreneurs with essential information on the popular branch of digital marketing.
The report begins by discussing on-page and off-page SEO. On-page strategies are primarily centered around creating keyword-optimised content, and the agency can provide professional content optimisation solutions to help local businesses improve their search engine visibility. Off-page SEO focuses on link building: promoting the client's website on a series of authoritative websites.
An essential pillar of successful SEO is localised optimisation, with recent surveys showing that approximately 90% of UK adults have used Google to find businesses in their areas.
"Localised optimisation is about making sure that you have visibility in Google for local searches, by customers who are searching for service providers near them", explains the author of the report. "For example, if you're an accountant based in Canterbury, you want to go ahead and try and attract customers who are in the Canterbury region, or maybe slightly further afield, who are looking for accountants near them."
The new report concludes by discussing the fourth factor – technical SEO – and offering an overview of the importance of including all four elements in an effective SEO strategy.
With the latest announcement, Whitefish Marketing continues to expand its range of high-quality digital marketing solutions for local businesses in Kent, London and the surrounding area.
The agency is led and founded by Chris Surridge, a digital marketing expert specializing in accountancy marketing. His past experience includes working with brands such as Vauxhall, Mercedes, Lookers PLC, and governing bodies such as the ACCA and CIMA.
Interested parties can find more information by visiting the above-mentioned website. For the agency's full range of services, please visit https://www.whitefishmarketing.co.uk.
Release ID: 88984670