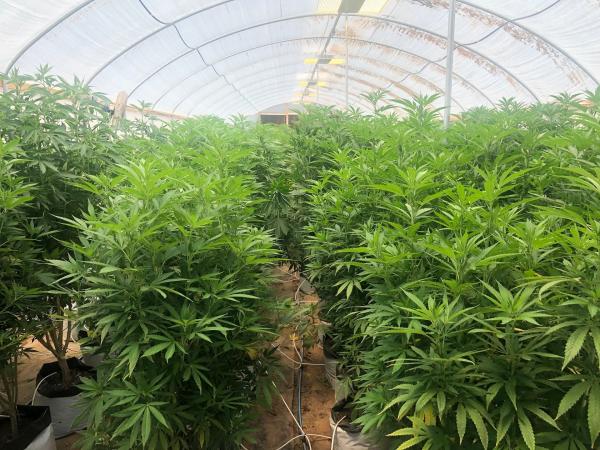 - September 14, 2020 /PressCable/ —
Terra Biotics has launched a new range of products for hemp and cannabis; organic fertilizers, organic nutrients, biological additives, and potting soils tailored for grower's needs. After being acquired in 2019, the company has made significant investment in new products and growth, with a focus on developing options for hemp, cannabis and medical marijuana growers.
More information can be found at: https://www.terrabiotics.com
Terra Biotics ships NOP compliant organic fertilizers and biologicals across the USA and Canada. These are delivered to home growers and commercial growers for outdoor, indoor and greenhouse operations.
As a result of this, customers are seeing healthier soil, stronger roots, bigger growth and higher yields. The team highlights that when soil is healthy, plants are strong, resistant to disease and pests, and able to optimize their yield.
Terra Biotics takes pride in helping growers to optimize their growth with the best organic plant food. Their aim is to create a better yield and improved flavor for a higher quality finish.
With their range of specially formulated products, Terra Biotics offer a solution for bringing the soil back to full fertility. They can also rebuild the soil food web, a living balanced ecosystem of macronutrients, micronutrients, beneficial soil bacteria, microbes, mycorrhizae, and biological requirements to maximize efficiency.
Terra Biotics explains that their product formulations are based on the basic principles of the above-mentioned soil food web. This allows them to focus on supporting organic and sustainable agriculture.
All of their products are field tested, time proven, and designed to be cost-efficient. They provide growers with an alternative to chemical fertilizers, working with nature to provide maximum nutrient density.
Benefits of their product range include being easy to use and water-soluble. They are also fully NOP compliant, and micronized to work in most irrigation systems. Each product combines beneficial soil bacteria, microbes, mycorrhizae, and fungi together with organic nutrients.
Customers can browse confident that they will be getting products designed to fill the needs of their plant at each stage of its growth. This leads to healthier roots, bigger growth, and ultimately higher yields.
Full details can be found on the URL above. Additional information is provided at: https://terrabiotics.com/collections/hemp-cannabis
Release ID: 88976589