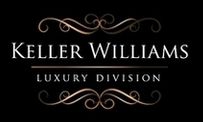 - April 15, 2016 /PressCable/ —
Based in Bellevue, Washington, Keller Williams Realty is real estate firm helping people in Bellevue and the Eastside area of Washington with buying and selling of property. The company has a large number of property listings on their website that anyone can browse through and make an offer on. The company has now updated their website listings and added even more properties for people to browse through. According to the website, 2016 is a great year for property investment and Bellevue is one of the most ideal places in the United States to invest in property.
"Bellevue real estate is considered as a prime land because of its value in the market. Bellevue home prices are not only among the most expensive in Washington but also, consistently rank among the most expensive in America. There are many selections from high-rise downtown condos to luxury waterfront houses. Bellevue is known for the best community to raise children," states the official Keller Williams regarding why Bellevue is a hotspot for property investors.
The website boasts a simple user interface that makes it easy for people navigate through the listings. People can fill in the search option on the website with a few details and look for property listings in an area of their choosing. With the search tool, users are able to make custom, area-specific and property-specific searches and that lead to more accurate search results. The company has now also created a new column for the website where a new 'Featured Listing' is displayed regularly. This regularly updated column shows an ideal property, available at a good deal. With this endeavor, the company aims to shed light on more good deals on noteworthy property.
A company spokesperson made an official press statement in which he discussed the company's work throughout the years "Here at the Keller Williams Realty firm, we have seasoned real estate agents who work with our clients to help them with not only buying but selling property also. With amazing listings on our website, our agents are always more than happy to assist our clients and help them find a good property within their price range. Furthermore, our agents can help sellers get a good offer on their property by listing their property on the Keller Williams website to drive more public attention to it. Our real estate agents are passionate about delivering exceptional real estate services to meet our client's all real estate needs. From buying and selling, short sales and foreclosures, to home mortgage loan and investment properties, we have experts in every field to guide you to achieve your real estate goal. If you are thinking of selling, we will sell your home for the most money in the least amount of time."
The spokesperson further added about the updated listings "We have now updated the property listings on the Keller Williams Realty website with more amazing property deals all across Bellevue and the Eastside area. Users can easily go to our website and use the search option on the home page to look for property listings in their desired area. The search option is highly customizable so people only get the most accurate results. We will now also be adding a 'featured property' section on our home page, with a new featured property updated regularly. This is to give people an insight on all the amazing offers waiting out there."
Reportedly, the website is now also accessible on mobile devices. More info and all the listings can be seen on the site.
Release ID: 110938