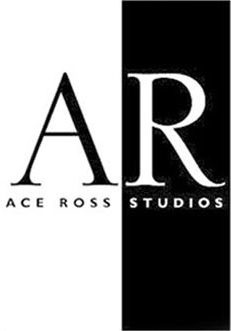 - August 12, 2017 /PressCable/ —
Los Angeles-based, Sherwin "Ace" Ross, actor and apparel marketer has launched his partnership with Kayser International becoming the exclusive North American Representative for the international apparel manufacturer. Kayser International trademarked in 1908, is a family intimate apparel, sleepwear, casual knits, and hosiery design, manufacturing and distribution company based in Santiago Chile. Focusing on branding, the Ace Ross Studios offers Kayser an opportunity to meet global challenges in today's changing retail environment and be a well-known and prestigous leader in its field.
More information is available at http://www.aceross.com.
Recently launched, the Ace Ross Studios and Kayser International partnership will see Ace Ross Studios extend the branding of Kayser to open its first USA Boutique in 2018, and find retailers and distributors in North America. As such, Kayser International and Ace Ross Studios are exploring celebrity licensing for both the men's and women's intimates range and children's products.
Together Kayser and Ross using a team approach, strive to deliver superior designs, fits and products to the market at prices that compete with online retailers, in an ever-evolving global market. Therefore, the Kayser brand is now available in shopping malls, at 68 Kayser Boutiques, Big Box stores, Supermarkets and distribution channels in over 30 countries.
Ace Ross Studios offers both retail and wholesale apparel marketing to large and small brands around the world. Consequently, aiding firms to find private label apparel production opportunities, increase branding and celebrity licensing possibilities, and to maximize global trade show execution. Plus, the company carries out business consultations. When asked about the representative initiative, Sherwin "Ace" Ross said, "Kayser is a brand of prestige and tradition internationally known for quality, value, and service. We are grateful to reintroduce the brand in the United States and Canada."
To find out more about the Sherwin "Ace" Ross and the Kayser partnership, please visit http://www.aceross.com.
Release ID: 228416