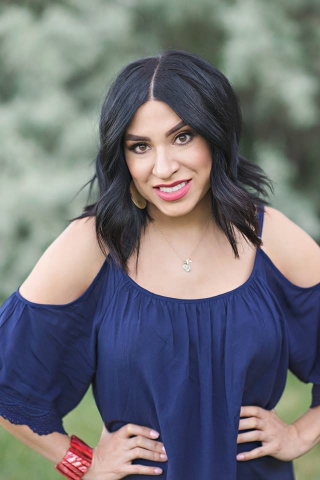 - February 11, 2017 /PressCable/ —
Earlier today, Kayla Style Guru announced the launch of its new Senior Hair and Makeup service, set to go live 2/11/2017. For anyone with even a passing interest in the world of Beauty and Fashion, this new development will be worth paying attention to, as it's set to shake things up.
Currently, with even a passing glance, a person will notice If they have spent any time loking for someone to do their hair and makeup for their senior photos, they have probably seen a lot of the same looks. There is a lot of makeup and hair styling out there that falls flat, or deosn't look like what one would expect on camera. The Owner at Kayla Style Guru, Kayla Garcia, makes a point of saying "things are going to change when our Senior Hair and Makeup service launches".
Kayla Garcia continues… "Where you'll always see our competitors doing the same old thing, we will I provide a full studio makeup experinece with the latest brushes, pallets, and products from dozens of the industries leading beauty lines. I also have years of experience working with models, photographers, and video directors. So I know what is going to look amazing on camera in your hair and makeup styling. The reason I take such a uniquely customized approach to senior hair and make up is because I know that this photo session has been four or five years in the making. Maybe more! This is a huge milestone in your life, and I am honored to be able to help you celebrate, and commemorate this event with pride. This should be somehting you look back on with only the brightest memories. Ultimately this is going to be a huge benefit to our customers because they will truly recieve a onc-in-a-lifetime experince. Everyhting from the consultation for hair and makeup design, up to the photo shoot itself, we will make you feel like the georgeos person that you are. You will have these memories, and images to share for years to come.."
Kayla Style Guru was established in Summer 2004. Kayla sayes "I have been doing hair and makeup for design for 13 years, and I know how to make people look fantastic, and feel amazing about how they look."
Currently, the closest thing to Kayla Style Guru's Senior Hair and Makeup service that one will find would be either going to a salon, where they have a person that may, or may not be a makeup artist. Chances are it will be a sales accociate who applys makeup. There it is likely to be limited to the one or two lines that the salon offers. Or, it is possible to hire somone right out of beauty school with little to no practial application in the field. Working with various skin types, color matching, or applying makeup for film can be difficult, and it takes practice. Kayla Style Guru states that "My service is different for several reasons. I have years of makeup and styling experience. I have undergone extensive industry training, and am constantly learning new applications and techniques. And I have worked with the areas top photographers for years to understand exactly what works best in your final images." This alone is predicted to make Kayla Style Guru's Senior Hair and Makeup service more popular with customers in the Beauty and Fashion space, quickly.
Once again, the Senior Hair and Makeup service is set to launch 2/11/2017. To find out more, the place to visit is http://www.kaylastyle.guru/
Release ID: 169016