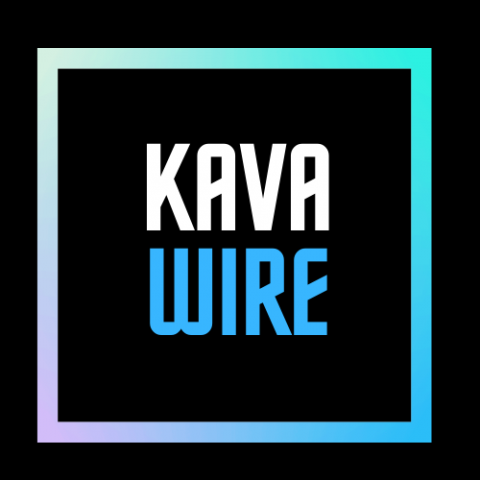 - February 4, 2022 /NewsNetwork/ —
With the rapid growth of decentralized finance systems, the new KAVA Wire website is dedicated to delivering current news about the new cross-chain DeFi platform provided by Kava Labs. Co-founded by Brian Kerr, Ruaridh O'Donnell and Scott Stuart, Kava is a software protocol and blockchain ecosystem that enables users to lend, borrow, trade, and loan cryptocurrency without a third-party program.
For more details, please visit https://kavawire.com
As Kava gains traction as a DeFi network, KAVA Wire aims to help individuals and institutions stay current with recent updates, product reviews, and token news. The new website also includes a wide range of informational articles on blockchain bonds, Kava Swap, the Binance Pilot program, and the future of crypto payments.
Kava software allows users to exchange various cryptocurrencies for a unified currency, USDX. Instead of using Ethereum, Kava is based on Cosmos, which adds a variety of features to the platform, including zones. According to industry sources, the value of the KAVA coin is expected to increase to $6.54 by the end of 2022 with strong price projections through 2023.
The new website introduces people to Kava's crypto coin, its current market value, and future predictions. It also introduces them to the other products provided by Kava Labs, upcoming DeFi product launches, and critical updates.
Additionally, KAVA Wire covers the latest happenings dedicated to blockchain and crypto. It also keeps people informed about crypto market risks, global platform changes, and how to evaluate investment opportunities.
About KAVA Wire
KAVA Wire is a crypto resource website featuring coverage of finance, technology, and the products and services within the Kava ecosystem. Through a variety of detailed reviews and guides, it helps people interested in Kava make informed decisions about investing in the platform and specific products.
A spokesperson at the company said: "Because of its intrinsic worth and present technical setup, KAVA has potential value, according to analyst sentiment and algorithm-based projections. Cryptocurrencies, on the other hand, are highly volatile, and previous success is no guarantee of future outcomes. At KAVA Wire, we provide you with the information you need to make the right decision."
Interested parties can find more information Regarding KAVA Wire by visiting https://kavawire.com
Disclaimer: The information provided on this page does not constitute investment advice, financial advice, trading advice, or any other sort of advice and it should not be treated as such. This content is the opinion of a third party and this site does not recommend that any specific cryptocurrency should be bought, sold, or held, or that any crypto investment should be made. The Crypto market is high risk, with high-risk and unproven projects. Readers should do their own research and consult a professional financial advisor before making any investment decisions.
Release ID: 89062835