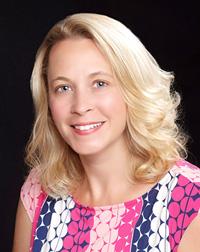 - November 18, 2020 /PressCable/ —
Capital Health Care Network is pleased to announce that Kara Bernsen, Chief of Network Services, has been named to the Ohio Council for Home Care & Hospice Board of Directors. OCHCH was founded in 1965 and is continually evolving to maintain its most basic purpose of working on behalf of home care providers so more people can receive care at home.
Older adults have always played an important role in Kara's life, having grown up assisting her parents, Bob and Lynne Huff, who owned and operated several nursing homes and home health care agencies in Ohio. It was only fitting that Kara would continue her efforts in the health care field as a physical therapist. For the past 22 years, Kara has worked with Capital Health Care Network, most recently in the role of Chief of Network Services. She was the COO of Capital Health's Award Winning Home Care and Hospice division for many years.
Kara states "I am honored to represent Capital Health Care Network as a board member for the Ohio Council for Home Care and Hospice. I look forward to making a positive contribution in my role and becoming acquainted with this talented group of professionals."
The Ohio Council for Home Care & Hospice (OCHCH) is a non-profit association that represents the interests of health care at home providers in Ohio as well as the individuals and families they serve. OCHCH advocates for ethical, compassionate, and quality home and community-based care. As the voice of health care at home, they strive to provide value, resources, and partnership for those who provide care for our most vulnerable citizens.
Capital Health Care Network is a family owned and operated business offering multiple options for innovative care including home health care, private-duty homecare, senior living, skilled nursing & rehabilitative care, out-patient therapy and hospice, in Ohio and West Virginia. Capital Health Home Care is a recent winner of several Home Care Elite awards.
To learn more about Capital Health Care Network,, visit About Capital Health Care
Release ID: 88986126