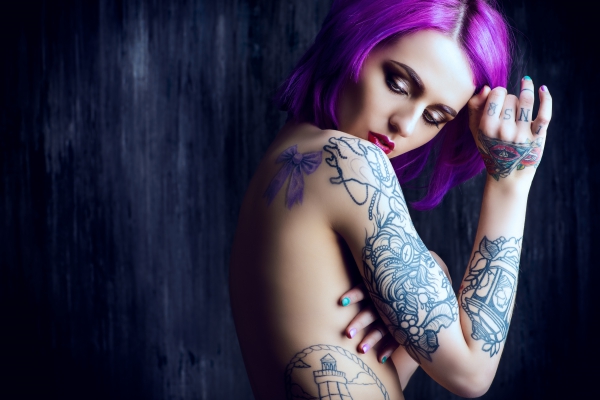 - October 31, 2017 /PressCable/ —
Undo Laser Skincare Clinic located in Kansas City, MO, continues to provide first class laser tattoo removal treatments to clients in the local area. Highly trained laser technicians use cutting edge technology to fade or completely remove unwanted tattoo ink in a safe and comfortable process.
Undo, Laser Skincare Clinic explains that while tattoos are the ultimate personal expression and can represent a significant person, symbol or event, a large percentage of those with tattoos often regret putting "permanent" ink into their skin. In fact, research shows that 57% of people eventually regret their decision to get a tattoo. While there are other tattoo removal methods available for those who seek treatments, laser tattoo removal is the most comfortable, effective, and affordable process. Undo, Laser Skincare Clinic dedicates their time and efforts into each step of this process to ensure their patients look and feel phenomenal.
There are a number of reasons that motivate individuals to get their tattoos removed. It isn't uncommon for people to remove a name from a past relationship, or a tattoo they actually love and desire, but can no longer wear due to a change in lifestyle or career choice. Whatever the reason, Undo, Laser Skincare Clinic can help. Undo, Laser Skincare Clinic uses the best laser technology on the market, that is designed to remove unwanted tattoo ink by generating pulses of high intensity laser light that break up the tattoo ink into very small particles. The immune system's white blood cells fight off the ink particles, and they are naturally carried out of the body.
Undo, Laser Skincare Clinic uses Quanta Laser Technology, specifically the Q-Plus C laser, which is the only laser that uses three true wavelengths that can efficiently break down a variety of ink colors, on virtually any skin type, without leaving hotspots on the skin which can cause irritation and scarring.
For those who are interested in laser tattoo removal, Undo, Laser Skincare Clinic offers free consultations, and treatments start at the affordable price of $49. They are located at 7000 NW Prairie Road, in Suite 130, and can be reached at (816) 974-8636
More information about the tattoo removal process and Undo, Laser Skincare Clinic can be found at http://undo.today.
Release ID: 257731