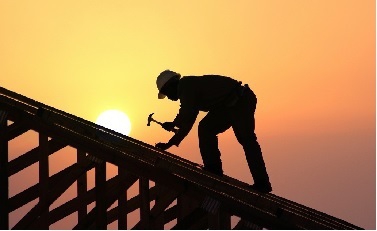 - June 2, 2017 /PressCable/ —
Armor Roofing LLC, a roofing company in Kansas City, MO, brings in Andrew Price to fill a new position as Sales Representative at its Kansas City, MO office location. Full details can be found on the "About Us" section of the company website here: http://kansascity.roofsareus.com
Andrew Price is a military veteran and has accumulated over a one and a half years' experience in sales prior to joining the growing Armor Roofing team.
CEO of Armor Roofing LLC , Shawn Obermann, expressed confidence that Andrew Price is ready to handle the job, and puts it this way:
"Our roofing company is rapidly expanding its operations, and we needed additional hands on deck to handle the work. This addition will help us devote more time to overseeing our crew of top notch roofers as the number of jobs we've been called out to have increased markedly over the past several months. We are also honored to add to our team someone who has served his country as a member of our armed forces."
Among the new responsibilities Andrew Price can expect to handle, the main challenges are:
1 – Helping to raise awareness in the greater Kansas City metropolitan area of the danger to roofing materials caused by the region's volatile weather, which results in the need for both routine and periodic inspections in areas where major storms have struck.
2 – Ground level prospecting and door knocking throughout the area to offer free inspections to those homeowners who want to sleep better at night knowing that their roof is watertight and thus unlikely to risk water damage to the rest of the house.
3 – To assist with many of the incoming calls that are coming in through our switchboard due to a large amount of hail and storm damage the region has experienced in the spring of 2017.
Customers and current employees are invited to send their messages of congratulations and welcome to the new Sales Representative via the website: http://www.roofsareus.com.
Release ID: 204478