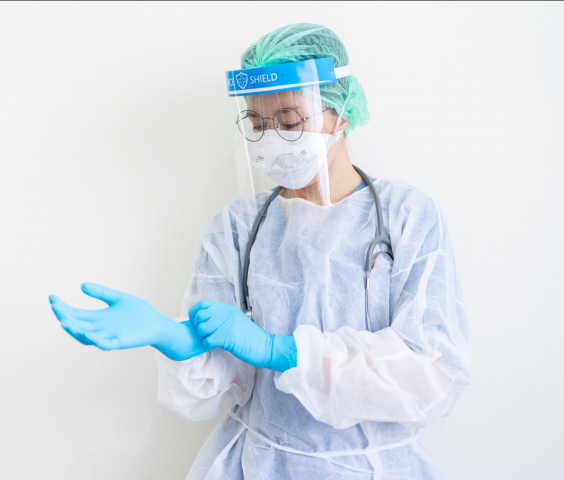 - June 25, 2020 /PressCable/ —
Group or Cooperative buying is a tool well known for getting competitive pricing. That is why a group of friends turned to it when they were faced with heavily inflated prices for the essential equipment they needed to get back to work during the COVID-19 pandemic.
"It is easy enough to buy PPE and test kits at low prices when you order huge quantities," says Sven Boermeester from Global Village "but if you are looking for smaller numbers you are at the mercy of resellers and the market."
It was on a zoom call that the group of friends realized that with their over 30 years of combined experience in medical research, product testing, and international supply chain and healthcare services, they were in the perfect position to do something about this problem.
They decided to combine forces under the banner of Kannon Global Health and find innovative ways to help themselves and other companies to get through the "Back to Work" phase in an as painless and cost-effective way as possible.
Go to https://kannonglobalhealth.com/ to find out more about their "COVID-19 Back to Work" scheme for small and medium businesses.
The first problem they needed to solve was to find trustworthy, reliable manufacturers – Luckily Karl Kaliebe, the Executive Director of the World Trade Center Association Tampa Bay, already had plenty of international and US connections through his years of experience in International Trade.
The next problem was to make sure that the products were of the best quality – That job fell to Dr. Khalid Barazanji who has a Ph.D. in Biomedical Engineering and more than 23-years' experience in the area of medical research, development, testing, and evaluation.
The last obstacle was purchasing power – Most Manufacturers are not interested in selling small batches. They want to deal with large consistent buyers rather than having 1000's of smaller orders to manage. The team decided to turn to "Group Buying" to solve this problem. By combining orders from small and medium companies they are able to reach the minimum order requirements of these Manufacturers and get the PPE and test kits at bulk prices.
After vetting the manufacturers, validating the quality, and ensuring a steady supply chain the team decided to start offering customized "Back-to-Work" packages to assist companies and organizations in providing the safest environments possible at affordable prices.
Over the last month the team has helped many small and medium medical offices with Universal COVID-19 PCR Test Kits that can work with any manufacturer's PCR instrumentation, COVID-19 Rapid Test Kits from US, Korean and Chinese Manufacturers, and Virus Transport Kits from US Suppliers.
One of the biggest needs for all businesses currently is face masks – it is also one of the items that have become unaffordable. Kannon Global has a steady supply of N95 Masks from US Suppliers, KN95 Masks, 3 ply Surgical Masks and Branded 3 ply Surgical Masks. Locally manufactured hand sanitizer, nitrile gloves and Face shields are also something that is seeing great demand under this scheme.
Kannon Global Health was also recently featured on InnovationsoftheWorld.com
Release ID: 88964015