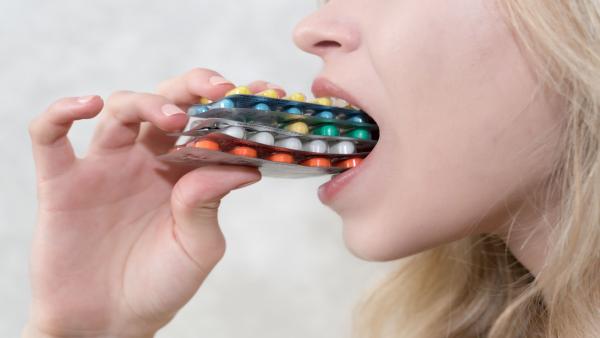 - February 3, 2022 /NewsNetwork/ —
The recently launched supplement uses ancient traditional remedies to treat symptoms of depression and offers a variety of benefits over chemically-derived medicine.
More details can be found at https://bit.ly/3HLKUHM
As people seek alternative solutions to better health, Ever Wonder Knowledge's launch offers a new supplement in liquid droplet form, which has proven effective in alleviating stress and improving energy levels. Made with natural kanna, the SMILE supplement provides relief without the risk of addiction, adverse side effects, or other common negative outcomes from conventional medications.
Kanna (Sceletium Tortuosum) is a South African medicinal plant that has been used for centuries as a pain and stress reliever due to its tranquilizing qualities. The plant is also useful in treating depression because of its euphoric properties.
SMILE is a non-GMO supplement that is vegan-friendly and chemical-free. By following the recommended dosage of two to three drops every morning, users can realize significant changes in their mood and energy levels. This helps to improve their wellbeing and avoid some of the serious health risks to depression, including heart disease, auto-immune disorders, migraines, and cognitive decline.
The SMILE liquid droplet supplement comprises healthy quantities of kana, palmitoylethanolamide, and lithium orotate. Palmitoylethanolamide is a naturally occurring acid in the body that produces the 'runner's high' feeling, while lithium orotate is a salt compound for mood stabilization. In order to contain it into a liquid form, the kanna plant is processed using NanoZorb technology.
About the Company
Ever Wonder Knowledge develops products and educational materials for health and wellness. The company focuses on personal enlightenment and growth. It also offers various resources on health and finance through its website.
A representative said, "If you are depressed, anxious, distraught, and overwhelmed by heightened feelings of hopelessness, break free from these devastating effects and seek natural solutions. SMILE delivers calmness, restores positivity to your life, and strikes a healthy balance between mental constitution and physical well-being. Just a few drops a day will keep you rejuvenated and hyped up to deal with life's challenges."
For more information, please visit https://bit.ly/3HLKUHM
Release ID: 89062587